Sarah Silverman Wore A $60 Little Black Dress At The Emmy Awards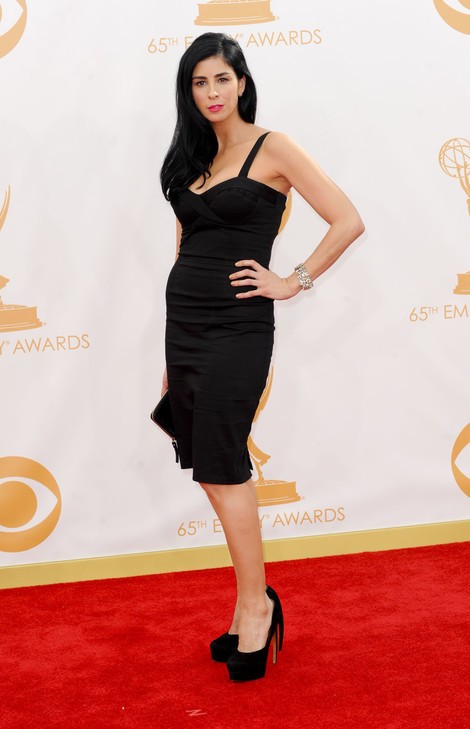 Sarah Silverman bought her Emmys dress on the internet for just $60. The actress/comedienne wore a short little black dress with matching pumps.

"I'm wearing that Stop Staring. I got it online for $60. Doesn't it look just as good as anything fancy and expensive?" she told Ryan Seacrest.

The Stop Staring! store features designs inspired by the 1940s and 1950s. We have to give her credit for being thrifty and making fashion accessible for non-celebs.

Silverman stopped by to chat with the E! host and scooped her hair behind her ear, explaining: "I've been told to do this."

"To show the top of the ear?" Seacrest asked. "Who told you that? Some sort of professional?"

Silverman explained that her hair and make-up guy suggested how she pose on the red carpet.