Sarah Silverman Fears Passing On Her Depression To Biological Children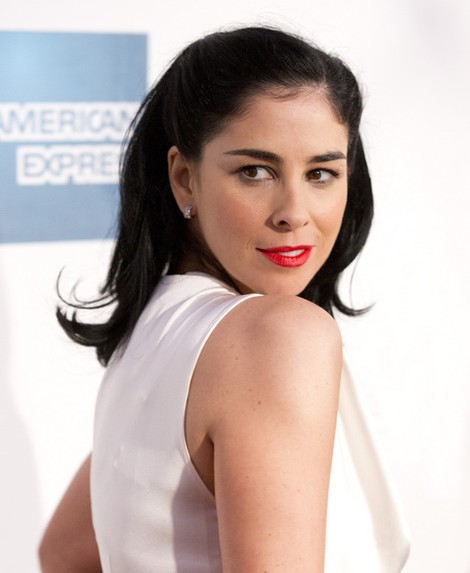 Sarah Silverman has no plans to give birth because she doesn't want to risk passing on her depression to a son or daughter.
 
The 41-year-old star admits her gynecologist has suggested she freeze her eggs, but Silverman insists she has no plans to become a mom, unless she adopts.
 
On TV show "The Conversation with Amanda DeCadenet" on Thursday, she explained, "I don't want kids. I'd love to adopt someday and I have a lot of adoption in my family... I know that I have this depression and that it's in my family. Every family has their stuff but, for me, I just don't feel strong enough to see that in a child."
 
She also joked, "I haven't frozen my eggs and what are the chances my womb isn't polluted at this point? I do believe in adoption... I watched my oldest niece be born... (and) I passed out... All I could think was, 'Oh my God, we are animals'."
 
The comedienne can't understand why more people don't adopt when there are so many kids in need of loving homes around the world.
 
She adds, "We live in Los Angeles, where everybody is like, 'Don't get your dog from a breeder, get your dog from a shelter...' and I agree, but don't get your people from a breeder. There are human puppies in shelters and it's odd that that never seems to be a connection that people make.
 
"If you're not OK with yourself... it's easier to love a dog than a person in need because you don't see all the things you hate about yourself reflected back in the eyes of a dog. If Africa was full of springer spaniels dying of Aids and starvation we'd probably take care of it in a day."