Sarah Silverman Busts The 'Grown Women In Schoolgirl Outfits Are Sexy' Myth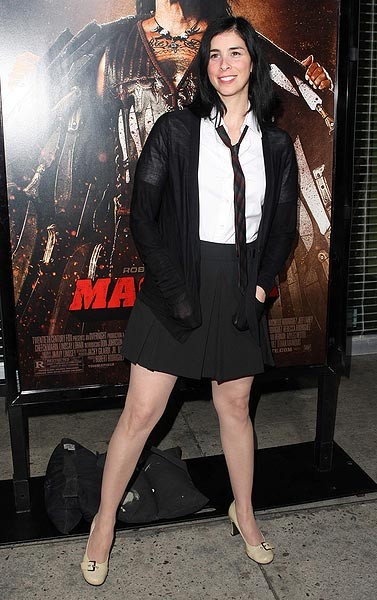 With her hands in her sweater pockets, Sarah Silverman attended the "Machete" premiere in Los Angeles wearing a pleated skirt, skinny tie, and white button-down blouse.

While many stars look sexy in schoolgirl uniforms (see Carrie Underwood on the "Today Show"), Sarah fails miserably.

Her Comedy Central series "The Sarah Silverman Program" was axed this spring after just three seasons on the air.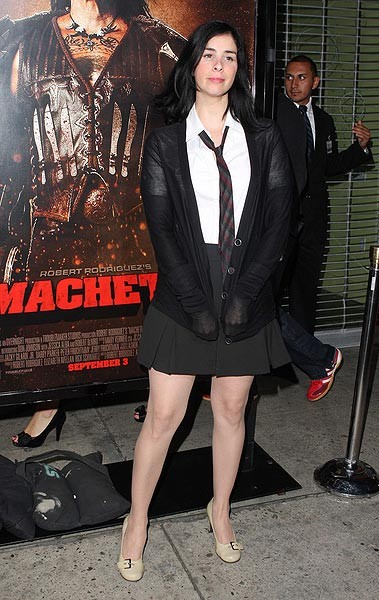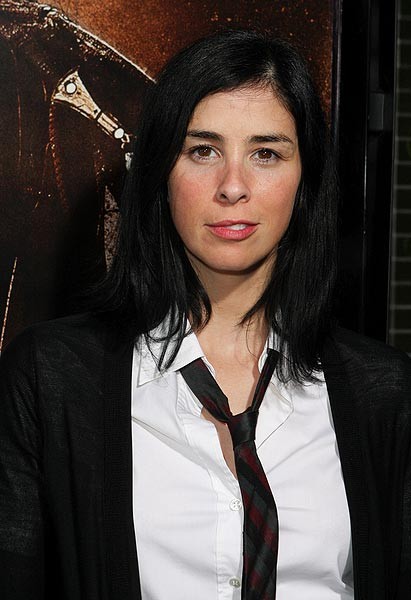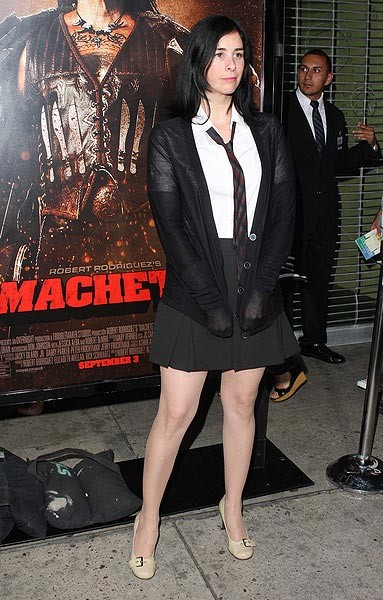 More: Celeb Photo Features | Fashion Photo Features