Sarah Palin Furious Over Bristol Palin's New Boyfriend Kyle Massey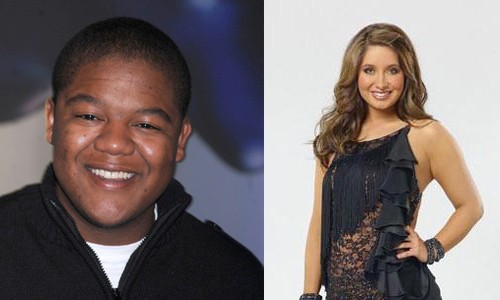 Sarah Palin is reportedly angry at her daughter Bristol after it  became public that Bristol is dating her Dancing with the Stars competitor Kyle Massey.
Bristol, 20, and Kyle, 19, became quick friends during the reality competition, and the National Enquirer reports that the two began to secretly dance together.
A source told the National Enquirer: "Sarah is furious at Bristol for going so quickly from man to man. She is doing her best to prevent Bristol's new relationship from being featured in the reality show. But Bristol told Sarah: 'Back off and let me lead my own life!' She doesn't agree with her mom's politics or her control­ling ways."
After Bristol broke up with her son's father Levi Johnston, she rebounded with a short relationship with an Alaskan pipeline worker named Gino Paoletti.