Sarah Palin Criticized For Getting Too Close To Bears In 'Sarah Palin's Alaska' Debut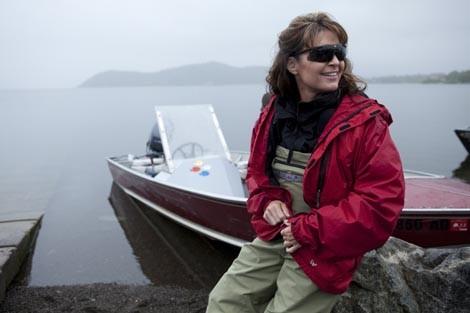 "Sarah Palin's Alaska" debuted on TLC Sunday night and has come under fire by Alaska Wildlife Alliance director John Toppenberg. In a scene on the show, Palin and her family are salmon fishing in a boat where they get too close to a family of bears.
"It's clear from the video that she violated the guidelines," said Toppenberg in an article by The Guardian. "It's clearly irresponsible, she is encouraging the violation of important guidelines. Humans can get too close to the bears."
Toppenberg went on to say, "She is encouraging the violation of important guidelines that allows tourism to flourish in Alaska. She is inviting future problems with the tourism industry and, in particular, the bear-viewing industry."

The Alaska department of fish and game rules say that a boat must not fish within 30ft of a bear and it is argued that one should not even attempt to fish in an area when bears are in the area.

What are your thoughts? Check out the video clip below and leave your opinion and comments.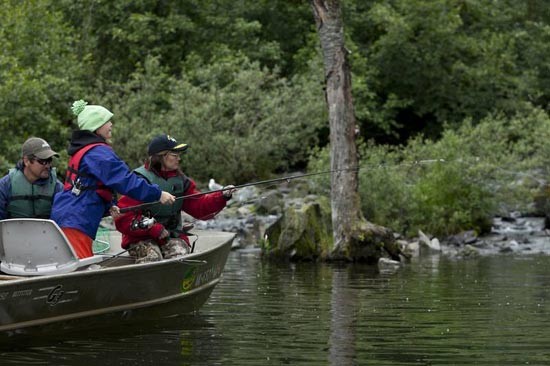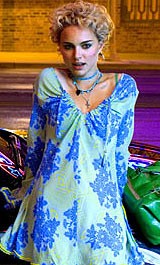 Our pals hooked us up with these, check 'em all out!
Don't you hate when Playboy puts someone on the cover and they're not naked inside? (The Frisky)
Natalie Portman wants to be the next Judd Apatow (PopEater)
Forget 'Talk Like A Pirate Day,' there's a 'National Sex Toy Day' (Lemondrop)
Jessica Simpson isn't worried about losing half her fortune in a few years when her new husband bails on her (Celebuzz)
All access to UFC All Acces host Rachelle Leah (pics too hot to show!) (Maxim)
No matter how old they are, boys will always be boys - especially when there's cleavage around (Buzzfeed)


Links from all over the web, right here on Starpulse!