Sarah Michelle Gellar Boycotts Vogue After Kim Kardashian Lands Cover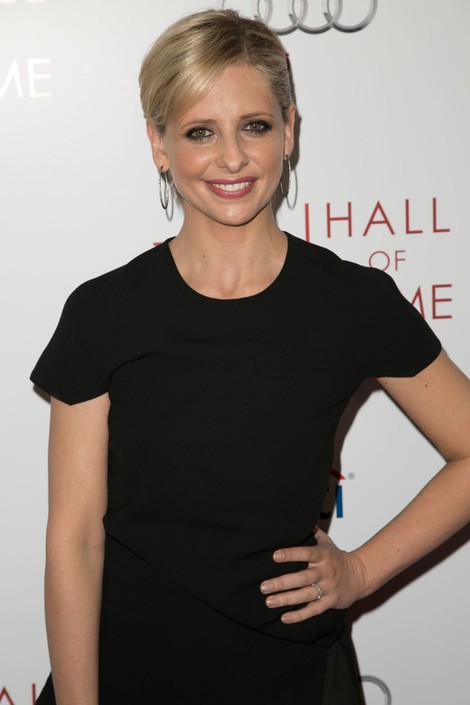 Kim Kardashian finally landed her coveted Vogue cover, and that has caused Sarah Michelle Gellar to cancel her subscription.
The former "Buffy" star apparently was turned off by fashion editor Anna Wintour's decision to put the reality TV star and her rapper fiance Kanye West on the April cover.
She tweeted on Friday: "Well......I guess I'm canceling my Vogue subscription. Who is with me???"
Several of the actress's fans agreed with her decision; however, Kardashian's best friend Jonathan Cheban defended his pal, retweeting the message and adding: "Do u matter?"
Apparently, Cheban believes a reality star matters more than a working actress.
Wintour's decision to put the couple on the cover was shocking because it had always been said that Kardashian would only appear on the cover "over her dead body."
Wintour even defended her decision to feature the couple in her monthly editor's letter, claiming West never begged for the opportunity to appear, as previously reported by several news outlets.
She wrote: "Part of the pleasure of editing Vogue, one that lies in a long tradition of this magazine, is being able to feature those who define the culture at any given moment, who stir things up, whose presence in the world shapes the way it looks and influences the way we see it."
According to E! News, Kate Upton was bumped as the cover girl in favor of Kardashian, a charge that Hildy Kuryk, Vogue Communications Director, denies.
Kuryk explained: "We are all huge supporters of Kate here at Vogue and have been thrilled to feature her numerous times in the past year, both on the cover and inside the magazine. There was never a cover commitment made to Kate, and we look forward to working with her in the future."
On the cover, Kardashian and West appear in what resembles wedding attire as they prepare for their upcoming nuptials, which is said to take place in May in Paris, France.