Sarah Michelle Gellar & Anna Faris Show Off Their Baby Bumps In LA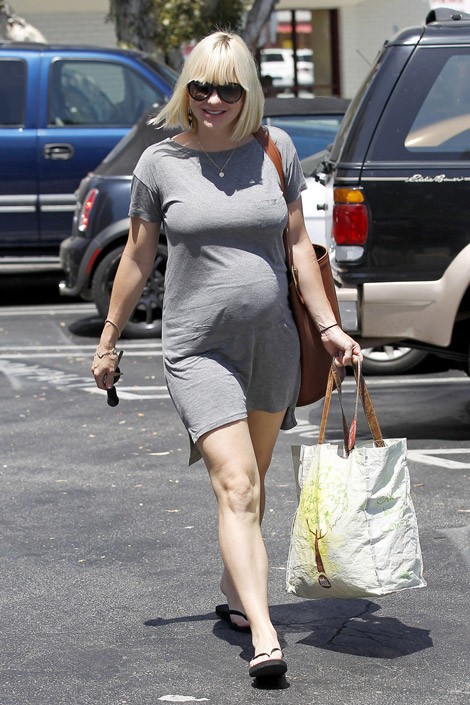 We spotted a smiling Anna Faris showing off her baby bump in Los Angeles on Thursday. The actress and a friend stopped for a coffee and did some grocery shopping at a Whole Foods Market.
The "Scary Movie" star wore a comfortable gray jersey dress with black flipflops. Faris and her husband, actor Chris Pratt, are expecting their new arrival this fall. It's their first child together.
Faris isn't the only blonde actress who strutted her baby bump yesterday. We also saw a very pregnant Sarah Michelle Gellar leaving a hair salon in West Hollywood. She carried the courtroom novel "Defending Jacob" by William Landay and wore a white printed maxi dress with a beige sweater.
The "Ringer" actress is expecting her second child with husband Freddie Prinze, Jr.
See more photos of Anna and Sarah...