Sarah Michelle Gellar and Alec Baldwin Star in 'Suburban Girl'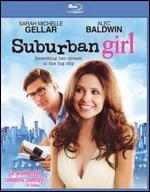 Image Entertainment, Inc. (Nasdaq-DISK), a leading independent licensee, producer and distributor of feature films and entertainment programming in North America, announced an agreement with Odd Lot Entertainment to acquire U.S. theatrical, home video and non-broadcast digital rights to two of their feature films,
Suburban Girl
and
Undead or Alive
.
Suburban Girl
is a romantic comedy based on two short stories from Melissa Bank's best selling short story collection, "The Girls' Guide to Hunting and Fishing," about love, loss and ambition. Brett Eisenberg (
Sarah Michelle Gellar
) is a junior New York book editor struggling to make her way up the corporate ladder. When she meets the much older Archie Knox (
Alec Baldwin
), a powerful publisher known for trysts with younger women, she decides to stop playing it safe - with her career and her heart. Archie introduces Brett to the elite world of New York literati and she falls madly in love. But once Brett has everything she's worked so hard to get in life, she wonders, is it what she really wants? An Odd Lot Entertainment production in association with Catch 23 Productions. Produced by Deborah Del Prete, Gigi Pritzker, Daryl Taja. The film was written and directed by Marc Klein.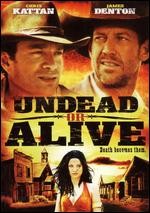 Undead or Alive
, a comedic western, tells the tale of two friends who encounter a horrific adventure. Elmer Winslow (
James Denton
) is a soldier on the run from the Union Army, and Luke Budd (
Chris Kattan
) is a cowboy with a broken heart. When the two misfits rob the corrupt sheriff of an old west town, they have no idea that a plague of zombies is sweeping the country, or that Geronimo's sexy niece (
Navi Rawat
) may be their only hope of survival.
Undead or Alive
stars Chris Kattan, James Denton, Navi Rawat, Matt Besser, Chris Coppola, and Leslie Jordan. The film is written and directed by Glasgow Phillips (writer, "
South Park
," "
Father of the Pride
," "
The Adventures of Chico and Guapo
"), and is produced by Odd Lot Entertainment's Deborah Del Prete and Gigi Pritzker, along with co-producer Linda McDonough. David Greathouse also produced.
"We have made a significant commitment to being in the feature film business and this agreement with Odd Lot is a perfect example of the type of high-quality, cast-driven projects that Image will bring to the marketplace," said David Borshell, Image Entertainment's Chief Operating Officer. "Odd Lot is a leader in independent feature production and we couldn't be more pleased to be in business with them."
"Image's enthusiasm for our product and their strong reputation in the entertainment industry made them the clear choice for these projects," said Bill Lischak, Chief Operating Officer of Odd Lot Entertainment. "We look forward to working with Image's team as these and other potential Odd Lot films are released into the marketplace."
Both films will be released through Image, with
Suburban Girl
available in 2008.
Undead or Alive
premiered on DVD in December 2007, and is enhanced with featurettes and director commentaries.
About Image Entertainment: Image Entertainment, Inc. is a leading independent licensee, producer and distributor of feature films and entertainment programming in North America, with approximately 3,000 exclusive DVD titles and approximately 250 exclusive CD titles in domestic release and approximately 450 programs internationally via sublicense agreements. For many of its titles, the Company has exclusive audio and broadcast rights and, through its subsidiary Egami Media, Inc., has digital download rights to approximately 2,000 video programs and over 250 audio programs containing more than 4,000 tracks. The Company is headquartered in Chatsworth, California. For more information about Image Entertainment, Inc., please go to www.image-entertainment.com.