Sarah Jessica Parker's WTF Headpiece - At Least It Takes The Focus From Her Face (Video)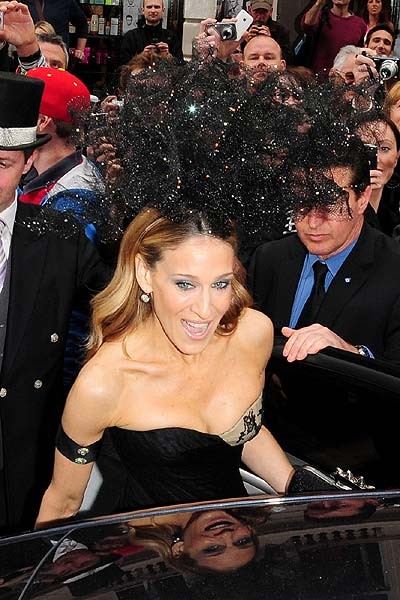 Sarah Jessica Parker attended the U.K. premiere of "Sex and the City 2" wearing a Philip Treacy headdress and black Alexander McQueen dress. It may be high fashion, but we think the ornamental headpiece is stupid looking - you know, like someone swept up a barber shop and dumped the hair clippings on her head. WTF? What do you think?

The "Sex" stars are really working hard to bring attention to their film, which hits theaters today. Earlier this week Kristin Davis scooted around town wearing a sheer, see-through blouse that showed off her bra.

Sarah's character (Carrie) was recently voted the TV show's and film's least sexy star, while Kristin's character (Charlotte) was the most sexy.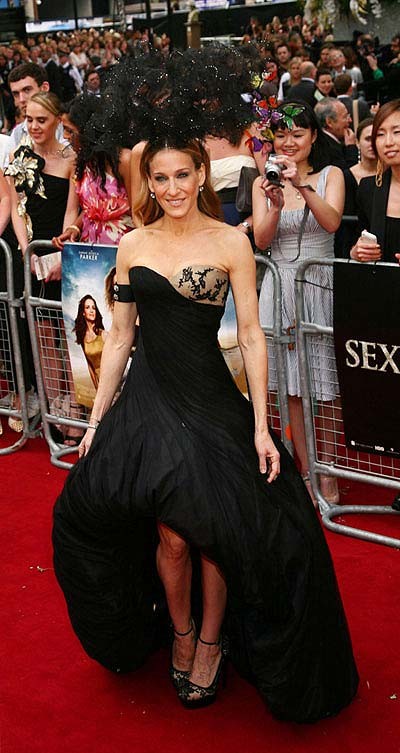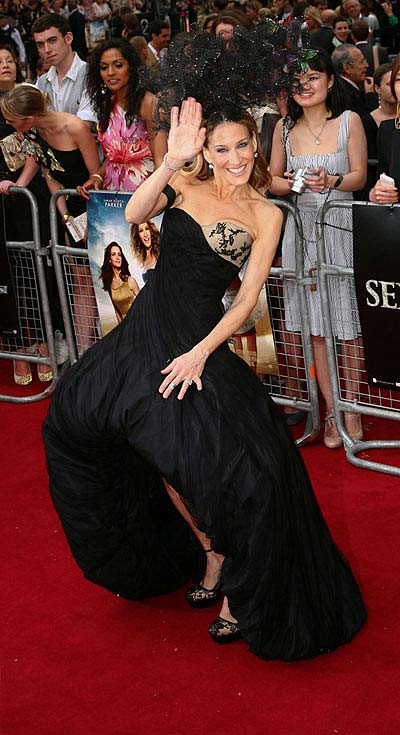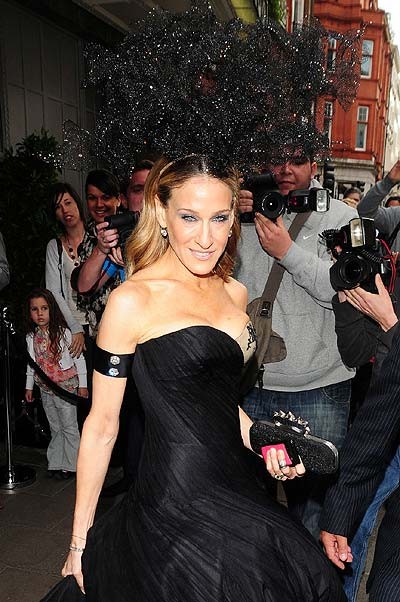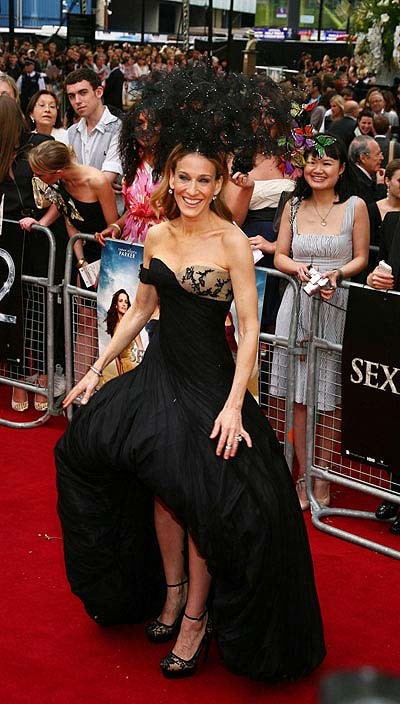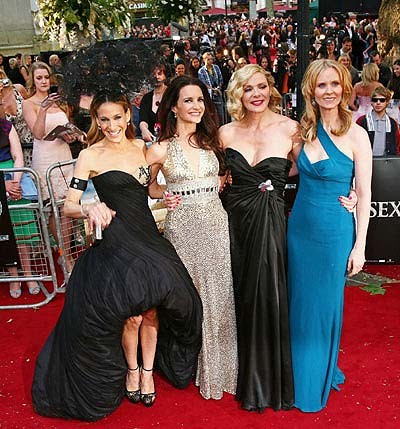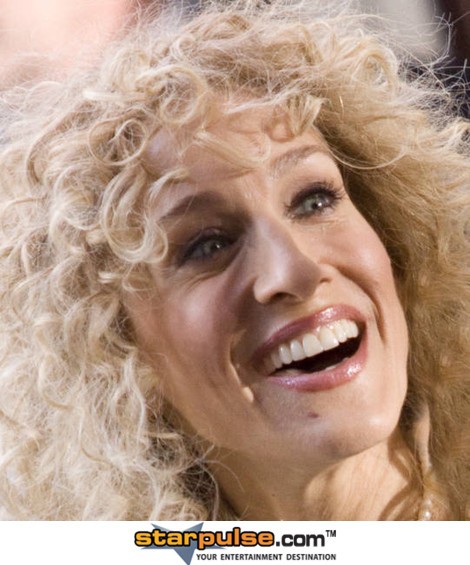 Click for more "Sex And The City" pictures: