Sarah Jessica Parker's Nude Gown - Hot Or Not?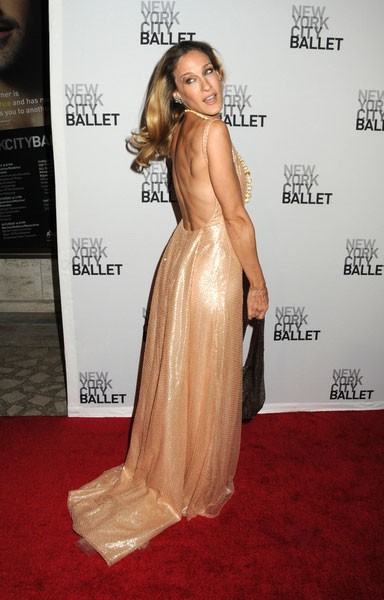 Sarah Jessica Parker wore a nude Halston Heritage gown at the New York City Ballet Fall Gala held in Manhattan last night. She looks quite toned - check out her arms in the pic below!
Sarah stars in the upcoming film "The Ivy Chronicles" based on Karen Quinn's novel of the same name, which surrounds a successful businesswoman who starts an exclusive kindergarten-placement business for high-powered women.
The actress was recently listed the fifth highest-paid actress in Hollywood.  Between June 2009 and 2010 she made $25 million.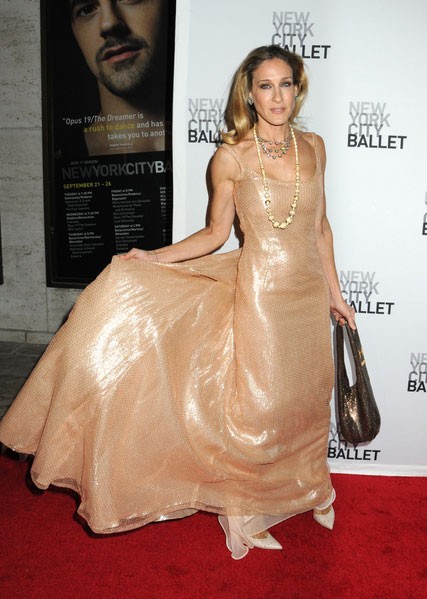 Click for more great Sarah Jessica Parker pictures: