Sarah Jessica Parker's Hat Is Overwhelming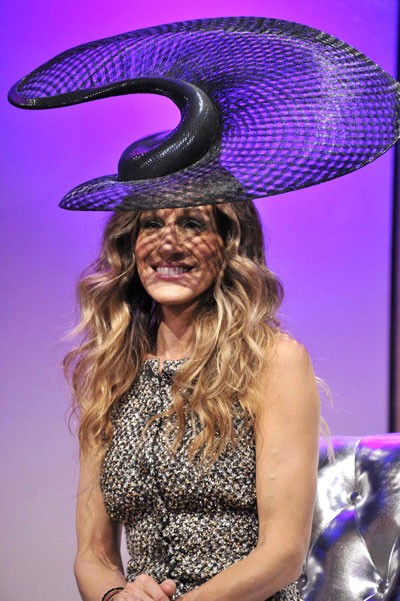 Yesterday Sarah Jessica Parker wore crazy headwear designed by famous hat designer Philip Treacy. She sported the look at a luncheon in Melbourne, Australia.
Treacy has designed headwear for the "Harry Potter" films as well as 36 hats for guests at the wedding of Prince William and Kate Middleton. Remember the wacky looking hat worn by Princess Beatrice at the royal event? Blame Treacy for that one too.
Parker stars in the upcoming animated film "Escape From Planet Earth" about a beefcake space hero who defends his planet, Beeb, against a nefarious villain.