Sarah Jessica Parker: Women Are Too Cruel Now To Be Like 'Sex And The City' Characters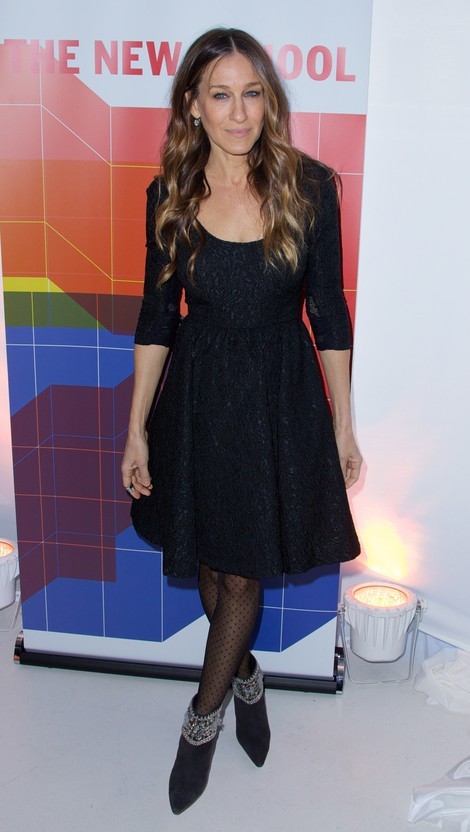 It's only been ten years since the last episode of Sex and the City aired on HBO, but Sarah Jessica Parker says women have already changed too much to emulate the relationships portrayed in the show.
She told Harper's Bazaar women connected with her character Carrie Bradshaw because, "She was a really good friend. That's why they can forgive those very apparent flaws and selfishnesses. She was a deeply devoted friend, and I think women really respond to that kind of connection. I think we all want it, we all work towards having it, and we're not always the very best friends we can be."
However, that connection between women is harder to find, according to Parker. "It's kind of surprising to say, but in a way [Sex and the City] was a more innocent time. I think so much reality television – and the women that dominate culture today – are pretty unfriendly towards one another. They use language that's really objectionable and cruel and not supportive.  I like to remember that Carrie and the other woman in Sex and the City were really nice to each other."
Speaking of cruelty, Parker says she never reads anything written about her online. "I don't read anything. I don't Google myself. Good God, no! I have absolutely no constitution for that. I'm curious about everything, except what people have to say about me. It's the random cruelty I really don't understand. It's not good for us. I don't know, you know, how we go back in time to a better place."
Sarah Jessica Parker's full interview can be seen in the April issue of Harper's Bazaar.