Sarah Jessica Parker Says Having Three Kids Is 'Like A Military Operation'

Sarah Jessica Parker compares her life as the mother of three children to a "military operation" - because there is so much organization needed just to leave the house.

The Sex and the City star and husband Matthew Broderick used a surrogate mother to carry little Marion and Tabitha last year, and already had the needs of her seven-year-old son, James Wilkie, to contend with. And she insists looking after three kids requires intricate preparation.

Parker tells Britain's New magazine, "Honestly, it's funny. It's comedic. It really is. There is so much organization and advanced planning that happens, like a military operation and with a seven year old who has needs, too. They're different. The bag is less but it's crazy."
 
"There's no sugar-coating it. It's wonderful. It's what we wanted. We didn't want twins but we wanted a bigger family and it's a blessing. It's a thrill. But it couldn't be more different."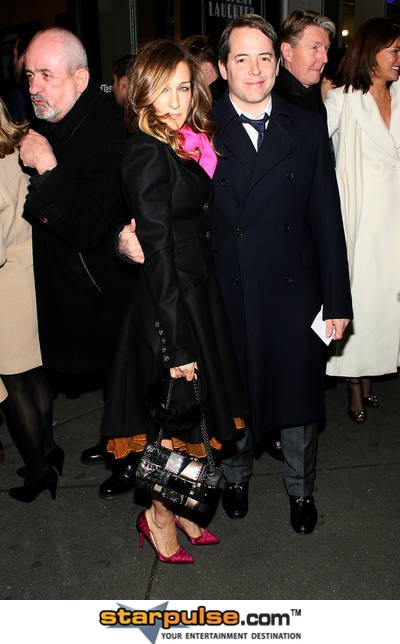 Click Here For More Sarah Jessica Parker Pictures