Sarah Jessica Parker Rivals Halle Berry In A Slinky, Sequined, Striped Dress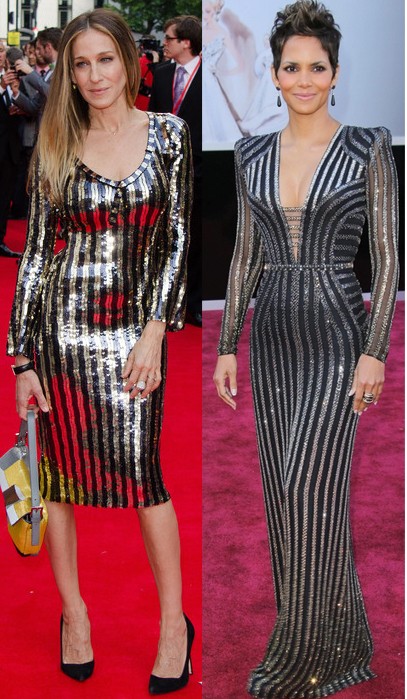 Sarah Jessica Parker looked gorgeous at the "Charlie and the Chocolate Factory" press night in London, England, on Tuesday.
The actress wore a black and gold sequined dress that reminded us of a similar gown that Halle Berry wore to the Academy Awards earlier this year.
Parker attended the event with her husband Matthew Broderick and their 11-year-old son, James - both of whom wore striped ties. The couple also has four-year-old twin daughters.
Parker did a guest stint on "Glee" earlier this year and had a voice role in the animated film "Escape from Planet Earth."  She stars in the upcoming comedy "Mixtape" about a girl who inadvertently destroys the mixtape that belonged to her mother and decides to track down each of the obscure songs on the cassette.
Check out more photos of SJP...