Sarah Jessica Parker Is A Caped Crusader In Russia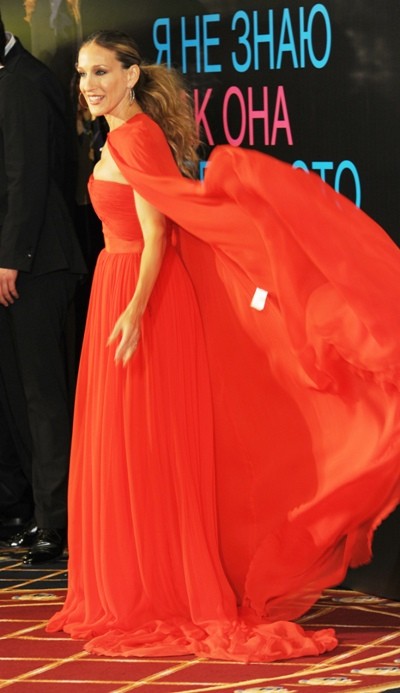 Sarah Jessica Parker attended the film presentation of "I Don't Know How She Does It" in Moscow, Russia, on Sunday. She wore a long flowing red gown.
In the film, a working mother strives to balance her demanding career with the stress of raising two young children and maintaining a healthy marriage. The comedy is adapted from the best-selling novel by Allison Pearson.
The actress has revealed there is a script for a third "Sex And The City" movie. She told Parade, "I know what the story is. It's a small story, but I think it should be told. The question is, what's the right time to tell it?"