Sarah Jessica Parker Dazzles In Punk Outfit, Flashes Underwear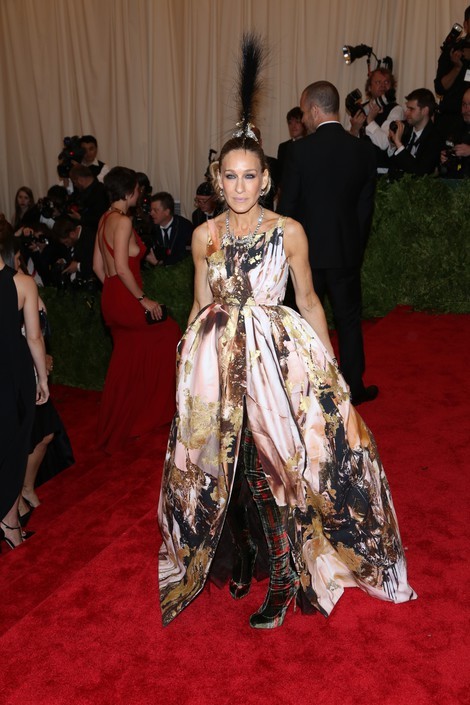 Sarah Jessica Parker flashed her underwear on several occasions Monday night when she wore a daring, punk-inspired outfit to the Costume Institute Gala in New York City.
The former Sex and the City star wore a Mohawk headpiece, painted gown, and a pair of plaid thigh-high boots to the Met Ball, which had a punk theme to showcase the new "Punk: Chaos to Couture" exhibit at the Metropolitan Museum of Arts. 
Madonna also flashed some skin, going pants-less and wearing fishnet leggings and black stockings along with a black wig. Miley Cyrus wore a fishnet gown over a flesh-colored dress.
Other guests included Beyonce, Taylor Swift, Kristen Stewart, Lily Collins, Kerry Washington, Christina Ricci, Claire Danes, Heidi Klum, Gwen Stefani and Kylie Minogue. You can see photos of them all here!