Sarah Hyland Explains Her Pre-Golden Globes Hives Breakout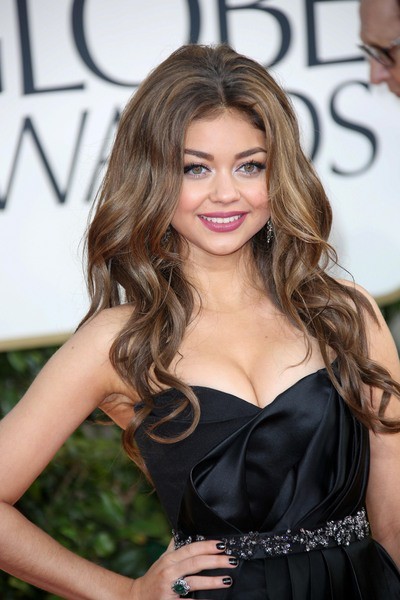 Modern Family star Sarah Hyland has blamed her beauty routine ahead of the Golden Globe Awards for a nasty bout of hives.

The actress woke up on Sunday and panicked after realizing she had broken out in spots all over her face and chest, just hours before one of the biggest nights in Hollywood.

The 22 year old smothered herself in antihistamine lotion, and suggests a spray tan was to blame for the allergic reaction.

She tells E! Online, "I woke up this morning with hives like all over my face and chest. I got a spray tan yesterday, so I think maybe it was from that. It was weird."

"I put on Benadryl lotion. I didn't want to take a Benadryl pill because then everyone would have thought I was drunk."