Sarah Ferguson Takes On Hollywood With 'The Young Victoria'

After what she's been through as the Dutchess of York, Hollywood is a piece of cake to
Sarah Ferguson
. She produced her first film,
The Young Victoria
, based on the early life of the Queen.
"With Hollywood, I have come here but I'm not coming here as the big shot," Ferguson said. "I'm coming here as so humbled that all this great team of people have made my movie, made the idea of what I came up with 15 years ago happen. So I've learned about Hollywood something. I've never seen such hard work in my life. They work so hard and the passion they have for this and all hours of the day on set getting it right. It's really, I just think some people walk into a cinema, look at the movie and go, 'Oh, that's great' and they'll go home and forget about it. That's taken years of people's love and attention and I've suddenly learned all this. It's great."
This experience has also taught Ferguson some lessons about her own royal life. "I think any institution is the same, really, isn't it? You just have to play the party game. What I didn't realize is that I would like to do what
Morgan Freeman
said in that film
The Shawshank Redemption
. 'If I could go back to the little boy who did the crime all those years and make him not do it, then I would.' I use that when I say if I could go back to the bride and tell her to change things and learn how to play the politics, perhaps I'd still be in my marriage now."
The Young Victoria opens Dec. 18.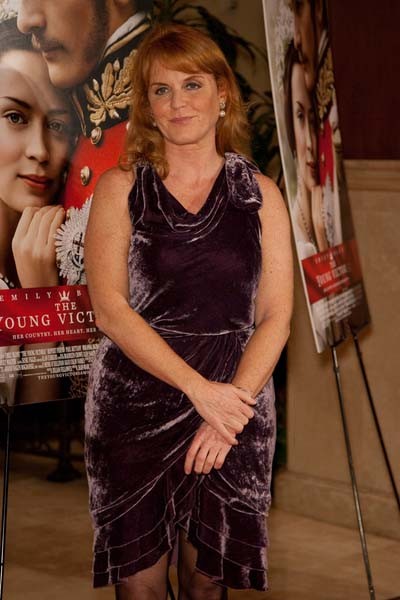 Image © Chris Hatcher / PR Photos
Story/Interview by
Fred Topel
Starpulse contributing writer