Sarah Dooley Releases Her Debut Album 'Stupid Things'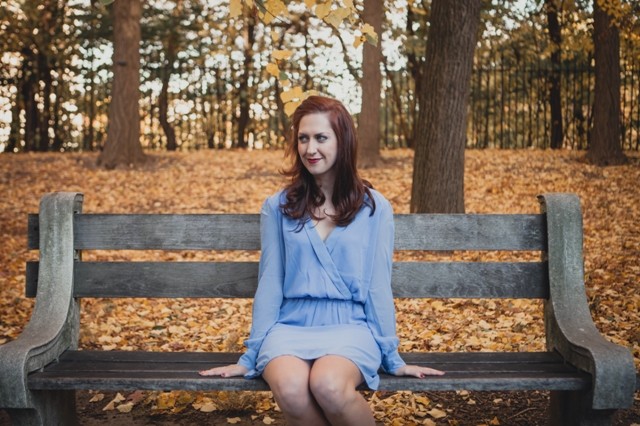 Music world, meet Sarah Dooley. The adorable pop singer's debut album, Stupid Things, arrived yesterday and it is most definitely not stupid. BFTV had the chance to check in with Sarah last week to chat about the record and her convoluted path to becoming a professional recording artist.
So who exactly is Sarah Dooley? We asked her to tell us. "My music is very similar to Regina Spektor. It's in the vein of singer-songwriter stuff. it's really heartfelt [and] quirky," she said, calling her debut "a very theatrical album. I come from a theater background - I studied playwriting in college and did musical theater - so I think that definitely is a presence in the album.
"It's also nostalgic and kind of focuses on themes of childhood and unrequited love," she added. "It's kind of a mix of my life in Indiana growing up, and then coming to New York, and kind of that in-between phase." In other words, she's introducing herself with almost a musical autobiography.
Yet unlike others in her field, she didn't always have her heart set on becoming a musician. "I kind of always knew I wanted to be a writer of some kind. When I was little, I wanted to be a screenplay writer. I've been journaling obsessively since like, second grade. That's how I process life, is by writing it down," Sarah told us. "I studied playwriting in college but [then] I realized that the song was my ideal storytelling vehicle. There's something about writing music that, for me, combines the writing side of it and also performing."
That's not just performing her music, either. She also created her own mockumentary web series, And Sarah, where she lovingly pokes fun at the awkwardness of college life. You can check out the first episode below.
Sarah knows that musical success won't come overnight. Her focus now is on "definitely just consistently working and growing and developing," she told us. "I don't think I'm interested in stardom. My worst nightmare would be strutting around on stage in a whipped cream bra. That's literally a nightmare that I've had. I can't see myself singing into a sparkly microphone. I think if I were just making music that people like, I would be happy."
For now, she's happy to have completed her first album and have it in the hands (and hopefully ears) of the general public. A particular highlight? The video for her song "Peonies," directed by her friend Conor Byrne and which she calls "one of the things I'm most proud of to come out of the album." Here's the video below to give you a taste of the sight and sound that is Sarah Dooley.
Sarah Dooley's Stupid Things is available now. For more on Sarah, you can also visit her official website (sarahdooleymusic.com) and following her on Twitter (@unrulydooley).
(c)2013 Brittany Frederick. Appears at Starpulse with permission. All rights reserved. No reproduction permitted. Visit my official website and follow me on Twitter at @tvbrittanyf.