Sarah Borges And The Broken Singles Release Sophomore CD

Following 2007's critically acclaimed hit "The Day We Met," roots-punk-rock songstress
Sarah Borges
and her band The Broken Singles will release a new video for the second single, "Stop And Think It Over."
The song (penned by Reigning Sound founder Greg Cartwright) is from the band's second full length CD
Diamonds In The Dark
, released on Sugar Hill Records. Produced by Paul Q. Kolderie (
Radiohead
,
Pixies
,
Morphine
), Diamonds In The Dark throws away the notion of genre with influences ranging from
Hank Williams
to
Sid Vicious
, from
Dolly Parton
to punk legends
X
.
The video premiere will take place at two hometown shows, January 18th and 19th at the Lizard Lounge in Cambridge, MA. Joining Sarah for both shows will be Blueheels, an alt-country favorite from Madison, WI. On Friday, January 18th, Danielle Maraglia fills out the bill. On Saturday, January 19th, the New York City rock and soul band that has both Steve Wynn and Solomon Burke raving, The Teenage Prayers will hit the stage to steam up the crowd.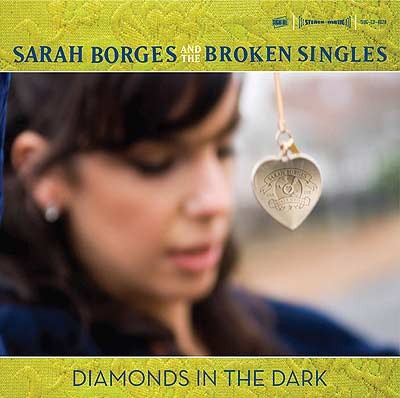 A recent recipient of the Boston Music Award for Best Local Female Singer, Sarah's striking voice and vivid stage presence have captivated audiences throughout the country and beyond. The band's versatile music styling and lively stage show is enticing entertainment at it's best. Borges and her boys will continue touring throughout 2008 with spring tours to Austin for SXSW, Germany and Italy.