Sara Rue Says Pregnancy Won't Change Her 'Malibu Country' Character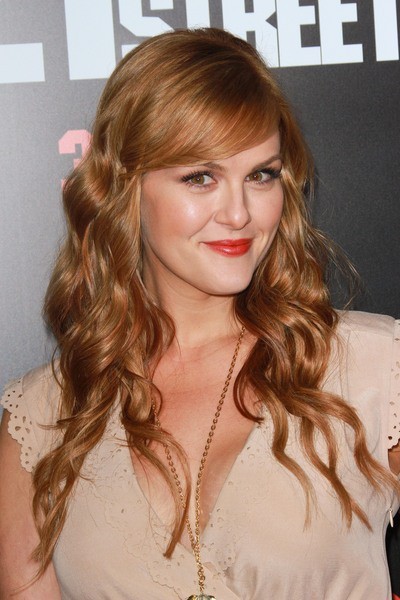 Sara Rue's real life pregnancy has worked its way into the plot of Malibu Country. Last week, her character Kim revealed that she was in fact pregnant. Astute viewers might have noticed she was already showing, but hiding it behind hats and purses. The writers decided Kim would be pregnant along with Rue, but she said it won't change who Kim is.
"It's just who is this person now that she's pregnant," Rue said. "So the writers are focusing a little on that but they've announced the pregnancy."
There's only one storyline that Kim cannot be involved in now. Look for a medical marijuana episode, which presumably could have included Kim were she not breathing for two.
"There's things like that that you just can't do when you're pregnant, but I don't think it's changed her as a person," Rue said.
Rue's has been famous for her health initiatives too, as a Jenny Craig spokesperson, and champion of her own weight loss. She says that's out the window for the next nine months.
"I don't have any intention of limiting or monitoring anything while I'm pregnant because that would be dangerous and bad for the baby."
Kim will continue to be Reba's spunky neighbor on Malibu Country. This week, she gets into trouble teaching Reba's daughter how to dress in ways that might not be appropriate for a 14-year-old.
"What's so great about playing Kim is that there's never anything malicious," Rue said. "She's never trying to do anything harmful to anyone. It's just the way she lives her life is very different than the way, for example, Reba would live hers or raise her family with certain values."
Malibu Country airs Friday nights on ABC.