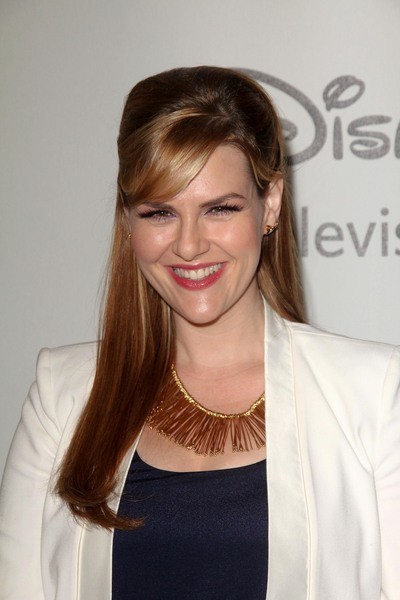 Sara Rue and her husband Kevin Price are expecting their first baby together early next year. The pregnant mom told Us Weekly, "We have names for boys and girls. We had a girl's name that we really loved, then one of my friends had a baby and named her that name... so now we're back to the drawing board... We haven't yet (found out the sex), but I think we will find out. I'm way too much of a planner... to not find out."
 
Rue, who lost more than 50 pounds in 2009 as a spokesperson for diet company Jenny Craig, admits she has yet to experience any strange food cravings.
 
She added, "I'm just really trying to listen to my body. I know this is weird, but I literally had these two giant glasses of milk and I was like, 'OK, I guess I needed calcium.' So when I want ice cream, I need to realise, 'No, I probably need milk,' and not go too crazy."