Sara Paxton Talks ABC Family's New Original Musical 'Lovestruck'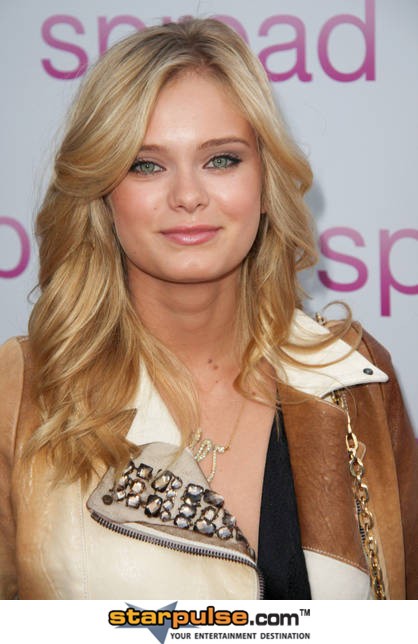 ABC Family's newest original production is Lovestruck, a musical that involves a magic elixir, a wedding, and a whole lot of big song and dance numbers. To find out more about the new movie, BFTV recently chatted with co-star Sara Paxton, who plays Mirabella, the bride-to-be who has to cope with finding her well-meaning but meddling mom in a younger body!
What attracted Sara to the flick was "Definitely the musical aspect," Sara said. "I grew up doing musical theater and loving musical movies. When I got the script I was like, 'Yeah, this is amazing. I get to sort of live out a childhood dream.'
"But I also love that it's not your typical musical. There's a mother-daughter relationship between Jane [Seymour, who plays Mirabella's mother Harper] and I, and sort of another mother-daughter relationship between me and Chelsea [Kane, in the role of young Harper], and there's a lot of comedy in it."
"I think that people who watch this movie will love the fact that it's definitely a family movie. There's all kinds of music from every generation," she continued. "There's Madonna to Lady Gaga. Everyone will get something out of it and enjoy it." For those who want to listen to the music over and over again, the soundtrack to Lovestruck is already available on iTunes.
For Sara, who's best known for her role in the movie Aquamarine, the part of Mirabella isn't too much of a reach, as she's got several singles already to her name. "I probably only got the job because I can sing a little bit!" she said with a laugh. "I sing the two original songs in the movie.
"We all did singing and dancing, but I consider myself more of a singer than a dancer," she explained. "Chelsea is the one that has the wow incredible crazy dance numbers with Drew [Seeley, who plays the younger version of Mirabella's father, Ryan]. She's on Dancing with the Stars, so she's incredible. I definitely danced but I'm more of a singer."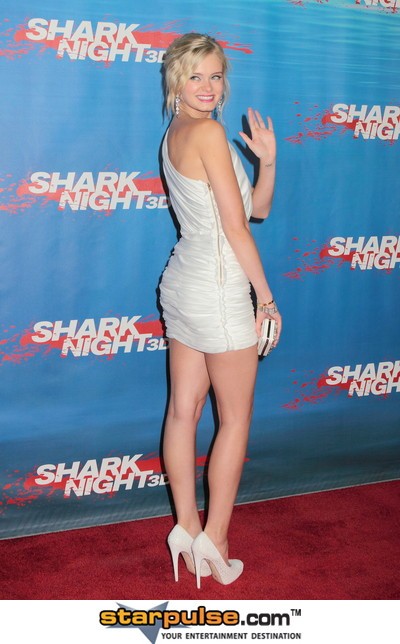 Though that doesn't mean she's looking to ditch her film and TV resume for a recording career. "I definitely think I'm just going to stick to acting," she added. "I love doing projects like Lovestruck because I get to do other things that I love, but I don't think I'm a [professional] singer."
Instead, you'll probably find her singing along with "usually like Top 40 radio songs," she said. "Beyonce gets stuck in my head a lot, Rihanna, the other day I had One Direction stuck in my head."
What did she most enjoy about being part of this fun movie musical? "We filmed in Pittsburgh," she said, "[and] I love going to a new city and meeting new people, and working with the crew and learning about their city. I loved working with the cast. And then learning how to dance like that and doing all the singing and the costumes - every day was something new for me!"
Lovestruck airs tonight at 8 PM ET/PT on ABC Family. You can also keep up with Sara on Twitter (@Sara_Paxton).
(c)2013 Brittany Frederick. Appears at Starpulse with permission. All rights reserved. No reproduction permitted. Visit my official website and follow me on Twitter at @tvbrittanyf.