Saoirse Ronan Auditioned For Role In 'Star Wars: Episode VII'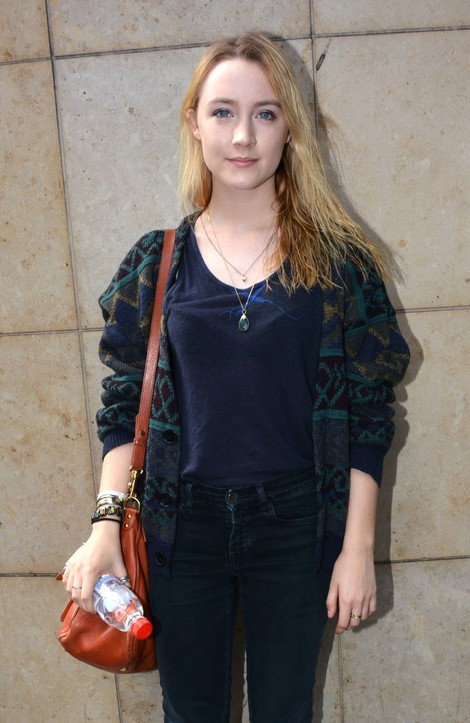 Saoirse Ronan has confirmed that she auditioned for the seventh "Star Wars" film, but she's keeping tight lipped about the highly anticipated sequel.
The Irish star revealed to Sky News that she met with casting directors for "Star Wars: Episode VII" but is unable to talk about J.J. Abrams' upcoming movie. She explained that producers would "chop off my head with a lightsaber" if she unveils anything about the project.
Ronan has starred in films such as "The Host," "Hanna" and "The Lovely Bones."
Mark Hamill, Carrie Fisher and Harrison Ford are expected to reprise their roles as Luke Skywalker, Princess Leia and Han Solo.
Stars that have been linked to the new production include Alex Pettyfer, Benedict Cumberbatch, Ryan Gosling, Leonardo DiCaprio, Florence Welch, Michael B. Jordan and Chloe Moretz.
The new chapter of the space adventure will reportedly debut just before Christmas in 2015.