Sandra Bullock's Wax Figure Is Unveiled - And It's Good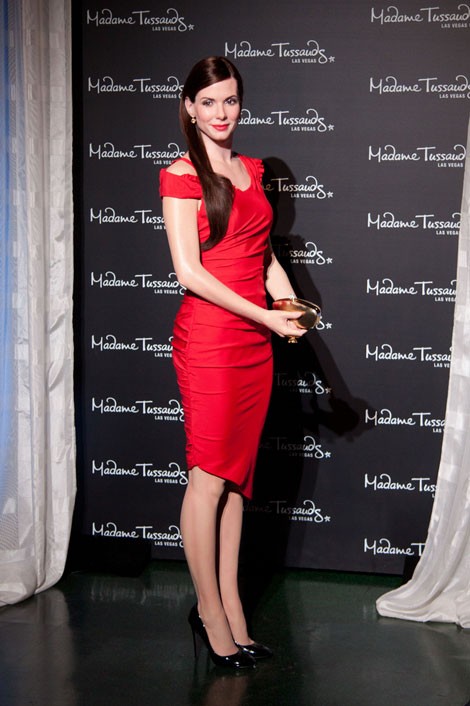 Madame Tussauds Las Vegas revealed its newest wax figure on Thursday, and they did a pretty good job. The Sandra Bullock sculpture shares a reasonable likeness with the real thing.
The fake Sandra is dressed in a red, knee-length dress with her signature brown hair tossed over her shoulder. She wears black pumps and carries a gold clutch. Her crimson lips match her gown.
Bullock won an Academy Award for Best Actress in "The Blind Side." She stars in the upcoming film "Gravity" opposite George Clooney about astronauts who are stranded on a space station after a disastrous accident wipes out the crew and most of the structure.
The actress has been under the radar lately as she raises her son Louis. However, she made a hysterical appearance on "Chelsea Lately" in October, appearing naked in a shower scene with the talk show host.
Check out more photos of the sculpture below: