Sandra Bullock's & Other Celeb New Orleans Homes Prepped For Tropical Storm Isaac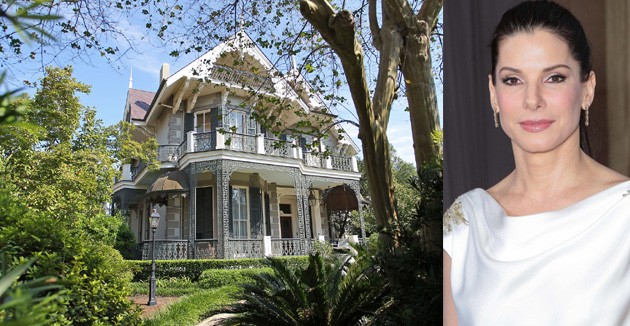 Tropical Storm Isaac is set to make landfall in the Gulf Coast on Tuesday, and it appears that the stars who own homes in New Orleans, Louisiana, aren't taking any chances. Isaac has been following the same track as Hurricane Katrina nearly seven years ago and is expected to become a hurricane before hitting land tomorrow.
Brad Pitt, Angelina Jolie, Sandra Bullock and John Goodman are among those who are closing the shutters and battening down the hatches at their pricy New Orleans digs. Of course, they likely have employees do it for them rather than themselves.
Pitt and Jolie are currently in France with their children (getting ready for a wedding, perhaps?), and their home was quiet this afternoon. Sheets of plywood covered some of the windows at Goodman's home, while Bullock's manor was also boarded up.
Scroll down for more photos...