Sandra Bullock's Advice To Graduates: Don't Pick Your Nose In Public, 'Go Find Your Joy'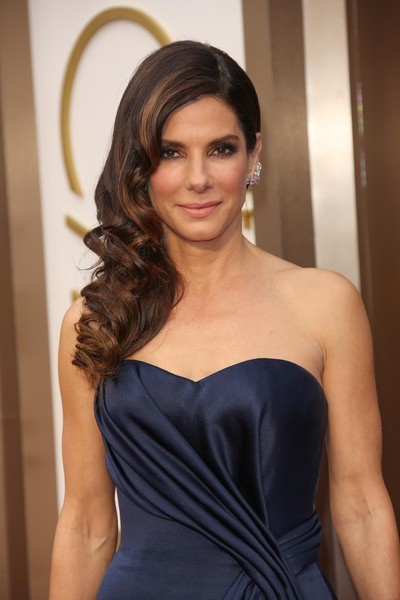 Sandra Bullock stunned students  at the Warren Easton Charter High School Class of 2014 in New Orleans, La., on Monday by showing up to their graduation.
The actress "adopted" the school after it was devestated by Hurricane Katrina in 2005. She addressed the crowd and gave them tips to prepare themselves for life after graduation.
According to People.com, she advised: "Stop worrying so much. I don't remember any of the moments in my life where I worried. Nothing is a failure it's just not supposed to work out. Eat something green every day. Do not pick your nose in public. How about we just go get a tissue? When someone who cares about you hugs you, hug them back...And last but not least go find your joy. It's what you're going to remember in the end. It's not the worry, it's not the what-ifs. It's the joy that stays with you."
Bullock, 49, also recalled feeling nervous about graduating from high school.
She told the 200 students and staff: "I was trying to remember my graduation and, oddly, I couldn't remember anything. I remembered how good I looked and then I went back and looked at pictures and I really didn't look so good. I didn't remember anything, because I was so worried about the future."
Bullock most recently appeared in "Gravity," for which she was nominated for an Oscar.