Sandra Bullock Sizzles In A LBD At The Hollywood Film Awards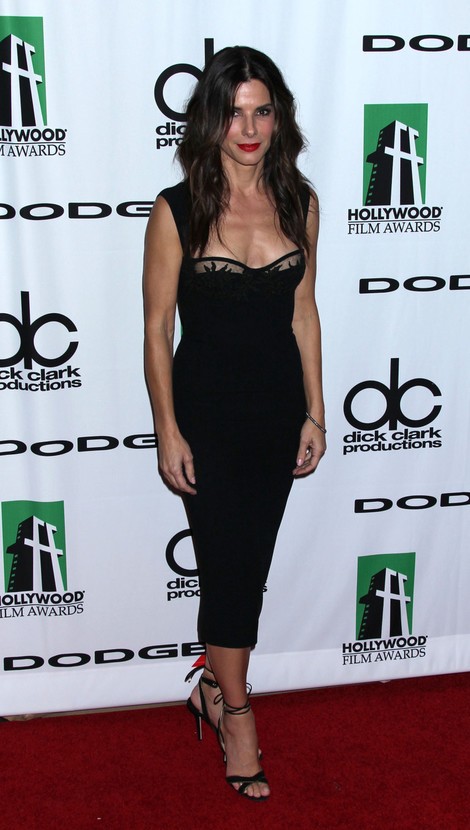 Sandra Bullock ruled the red carpet at the 16th Annual Hollywood Film Awards Gala held at The Beverly Hilton Hotel on Monday.
The 49-year-old actress stunned in a tight, little black dress with strappy heels and bright red lipstick.
The star, who has a 3-year-old son, is reportedly in the process of adopting another child. A source told the National Enquirer that being a mom is more important to her than her career.
She recently told the Daily Express newspaper that used to have problems with mood swings and depression. She explained: "I was afraid of being a failure, of not having the best time or of being chicken. But every year I get older I think, 'What was I fearing last year?' You forget. And then you move on."
Bullock currently stars in the critically acclaimed space drama "Gravity" opposite George Clooney. The film has been at the top of the box office for the past three weeks.