Sandra Bullock Says No To 'The Heat' Sequel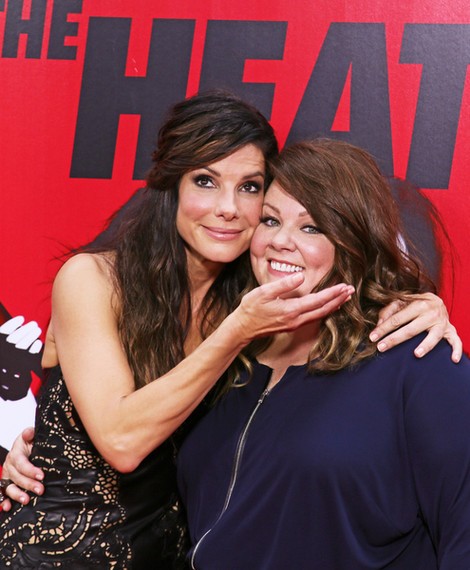 Sandra Bullock has revealed that she doesn't think she will work on a possible sequel to her surprised comedy hit The Heat, in part because of her previous track record with sequels.
The R-rated comedy, also starring Melissa McCarthy, made over $220 million worldwide against a $43 million budget. The breakout hit immediately generated buzz of a sequel.
However, Bullock recently told Entertainment Weekly, "I know they say never say never, but right now, I can't imagine it. I don't want to ruin what Melissa and I had. If a miracle happens where [a script] shows up that really and truly outdid the first and provided an experience that was better than the first one, then I would look at it. But I'm not there."
She went on to joke, "If you look back on my 'illustrious' sequel work, nothing has proven successful. A sequel is such a daunting thing, because you don't want to lose the magic and the charm of the first one.:
Bullock starred in sequels Speed 2: Cruise Control and Miss Congeniality 2: Armed and Fabulous. Speed 2, while profitable, won the Razzie for Worst Sequel after being nominated for eight. Miss Congeniality 2 was also profitable, but received a mere 15% positive rating at Rotten Tomatoes.