Sandra Bullock Makes A Satin Suit Look Sexy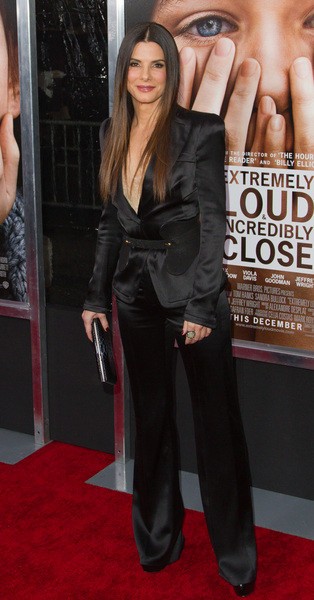 Who says sexy must be low-cut gowns and mini dresses? Sandra Bullock attended the "Extremely Loud and Incredibly Close" New York City premiere last night wearinga fitted black satin suit. We think she rocked that outfit!
The film centers on a nine-year-old boy who attempts to solve a family mystery. Two years after his father (Tom Hanks) is killed in the September 11th terrorist attacks, the curious boy discovers a mysterious key hidden in a household vase and begins an exhaustive search for the matching lock.
Meanwhile, Sandra's 2009 film "The Blind Side" has emerged as the most-rented DVD movie of all time.
Check out more photos of Sandra on the following pages: