Sandra Bullock, Angelina Jolie Voted Sweetest & Spiciest Celeb Moms In Mother's Day Survey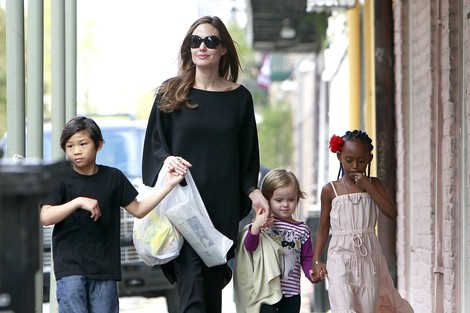 Mothers are generally regarded as sweet, but some even have a spicier side, too!
Good Earth Tea, maker of the unique "Original Sweet & Spicy" herbal tea blend, set out to find out all about these two mom types through their first ever Sweet & Spicy Mother's Day survey. 
The results?
Sandra Bullock was the clear choice for "Sweetest Celebrity Mom," with more than 33% of the vote.
The title of "Spiciest Celebrity Mom" was a tight race, with Angelina Jolie nabbing 22.3% of the vote over Sophia Vergara (21.9%) and Joan Rivers (21.4%)!
Do you agree with the results? Which Hollywood moms would you pick?