Samuel L. Jackson Beats Chris Brown; Cast Your Votes In Round 2 Of 'Celeb Madness' (Pt. 2)
The Matchup
James Franco played
Sean Penn
's gay lover in recent Best Picture Oscar nominee
Milk
, and a bigtime stoner with
Seth Rogen
in
Pineapple Express
. Robert Downey had two of the year's best film roles, as
Iron Man
(expect
sequels
) and wearing blackface and playing an Australian actor playing a black American actor in
Tropic Thunder
. He was nominated for Best Supporting Actor Oscar for his role in the latter.
Click the pic to go to the next match: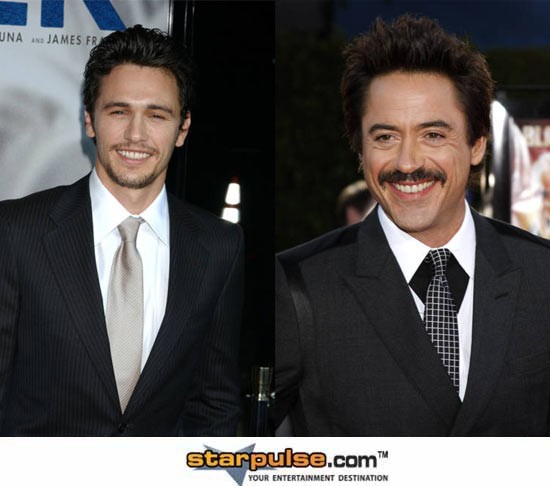 The schedule:
First Round Voting: March 19-22
Over, click here for winners!
Second Round Voting: March 23-25
Sweet 16 Voting: March 26-28
Elite Eight Voting: March 29-31
Final Four Voting: April 1-3
Championship Voting: April 4-6
The champion will be announced on April 7th!
Check out the full bracket of all 64 Male Celebs here, you can even print it out and keep track of winners & losers!