Samuel L. Jackson Beats Chris Brown; Cast Your Votes In Round 2 Of 'Celeb Madness' (Pt. 2)

Cast your votes for your favorite celebs in Round 2 of
Starpulse.com
's first annual "Celebrity Madness" tournament! With round one over, you've narrowed the field of 64 down to 32 and we've got 16 more matchups for you to vote on in both our men's and women's brackets!
Round 2 will consist of four parts with eight matchups in each one for you to vote on. Links to both men's and women's below.
-
Click here to see the results of the first round!
For more information on the "Celebrity Madness" tournament and to get updated & printable brackets, go
HERE
.
The Matchup
Matthew McConaughey recently starred as a beachgoing stoner in
Surfer Dude
(
check out our interview with him here
). Former child star (
Doogie Howser, M.D.
) Neil Patrick Harris got "
lanced
" in 2006, but still plays the hilarious, womanizing horndog Barney on
How I Met Your Mother
. It's kind of like a
Will And Grace
actor reversal.
Click the pic to go to the next match: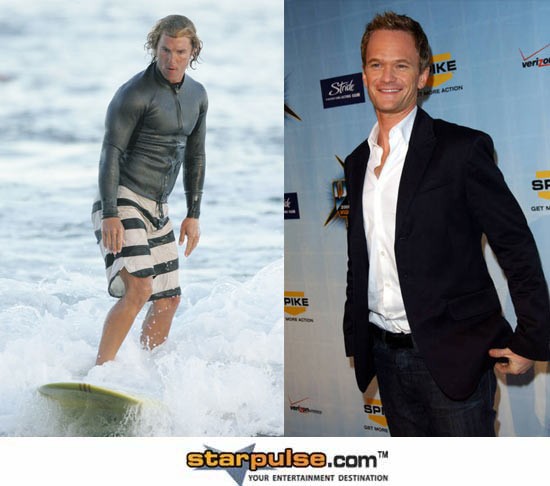 The schedule:
First Round Voting: March 19-22
Over, click here for winners!
Second Round Voting: March 23-25
Sweet 16 Voting: March 26-28
Elite Eight Voting: March 29-31
Final Four Voting: April 1-3
Championship Voting: April 4-6
The champion will be announced on April 7th!
Check out the full bracket of all 64 Male Celebs here, you can even print it out and keep track of winners & losers!