Sam Witwer Bites Into Season 3 of Syfy's 'Being Human'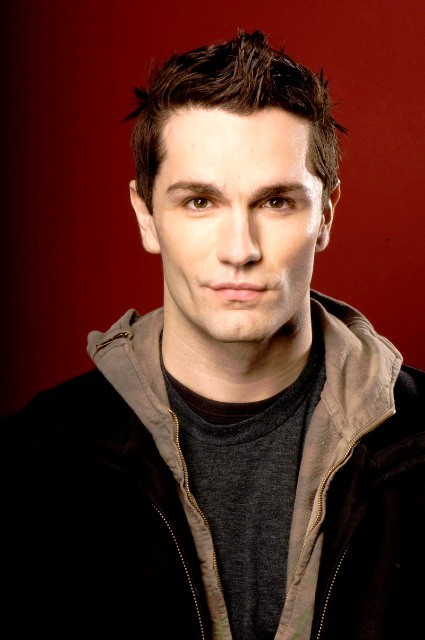 The UK original may have been cancelled, but Being Human fans can take solace: SyFy's US incarnation of the supernatural series is still going strong, and it's getting even better. BFTV recently connected with Sam Witwer, who plays Being Human's vampire Aidan, to get the scoop on season three.
The third season was when the UK edition said goodbye to Aidan's counterpart Mitchell, but Sam assured fans that Aidan's not going anywhere. "What happens to them doesn't happen to us," he said, referring to the eventual complete cast turnover on the original series. While the first season of SyFy's Being Human was similar to its overseas counterpart, the American version is now exploring its own territory. "We're gone from the original," the actor added. "We're doing entirely different storylines about different things. There will always be a little bit of overlap, but that's more to do with [the fact that] we're kind of swimming in the same pond."
Now that he's played Aidan for 26 episodes and counting, the challenge for the actor is "learning new things about him - creating new behaviors, creating different sides to him, trying to edge him out a little bit," he explained. "We do a story this season that is not only the most ambitious flashback we've ever tried, but we get to go to the very heart of the character and tell a story that will really make a lot of things clear."
Aidan ended season two buried alive, and unsurprisingly, didn't get off to the best start in season three. The vampire has taken quite a bit of punishment over Being Human's run, but Sam isn't complaining about it. In fact, he enjoys it. "The audience very rarely just cheers for badasses," he explained. "They cheer for you if you get your ass handed to you and you keep going. That's what the audience likes to see.
"Think about Indiana Jones, for example. It's that he gets beat up - but then he keeps coming back for more. His challenges are great and they're varied, and he makes his way through these obstacles with tenacity and wit and spirit, and that's why we get behind characters. For me, when I read these things, I just love it."
A true sci-fi veteran in every sense of the word - he was part of SyFy's own reimagined Battlestar Galactica and his other gig is voicing Darth Maul on the wildly popular Star Wars: The Clone Wars - Sam has had more of a chance to contribute to his character's creative direction in season three. "The writers are wonderfully collaborative people," he said, explaining that he's always thinking about the best interests of the show, not just his portion of it. "I'm just as likely to give them a note to say 'Hey, can we take Aidan out of this scene, because it's really Sally's scene, he doesn't really belong there.' They saw that I was willing to give notes where my character's role was diminished."
The actor and his Being Human castmates have had the opportunity this time around to see more of their work while still in production, which Sam's enjoyed, and also used to continue to improve Aidan. "They allowed us to course-correct as we were doing it," he explained. "There was something I discovered about my character through watching early cuts of the episodes, and just feeling like, 'I don't know if Aidan's story is really in focus here.'
"As I watched, I realized it's the opening monologues. Because we're not doing the monologues this year, Aidan is being robbed of some subtext. All the other characters will tell you exactly what's going on with them; Aidan will not. He's the guy who's constantly lying to people. Once I realized that, I was talking to the producers."
Sam's diligence, and the hard work of his fellow cast and crew, have paid off, as the actor believes that season three of Being Human is the show's best yet. "It's a great, great season. It's easily our best season," he said. "It's a lot more of a tense season, while at the same time being warmer and funnier. It's the show that I'd hoped our show would grow into."
You can keep up with Sam on Twitter (@SamWitwer). Being Human is new tonight on SyFy - and you can watch the first four minutes of tonight's episode below.
For more from Brittany Frederick, visit my official website and follow me on Twitter (@tvbrittanyf).
(c)2013 Brittany Frederick. Appears at Starpulse with permission. All rights reserved. No reproduction permitted.