Sam Jones III Splits From Girlfriend Karissa Shannon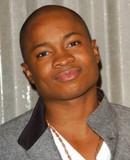 Smallville actor Sam Jones III and his Playboy model girlfriend Karissa Shannon have ended their controversial romance, according to a report.
 
The couple, who hit headlines last year over rumors they had agreed a deal to release a sex tape, recently ended their relationship and Shannon moved out of the home they shared, according to TMZ.com.
 
News of the reported split comes just days before Jones is due to be sentenced for his part in a drug deal. He pleaded guilty to a charge of conspiracy to supply drugs and is due to be handed his punishment on June 22nd.

He is facing up to 20 years in jail.