Sam Claflin Broke His Hand On The Set Of 'The Hunger Games: Catching Fire'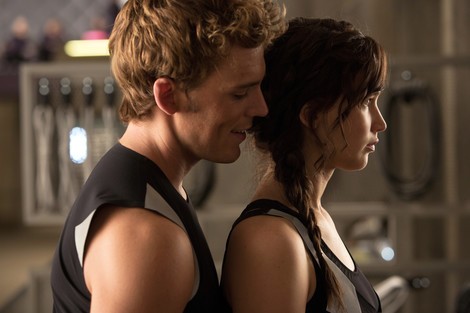 Ouch.
Actor Sam Claflin broke his hand on the set of "The Hunger Games: Catching Fire" during a rehearsal session, according to co-star Alan Ritchson. The break happened during the run through of a stunt scene while grappling with another performer.
"Sam got hurt the worst. He broke his hand doing a stunt... He broke it on the stunt guy, warming up. I was standing right next to him," Ritchson tells E! Online. "It was tough to watch... (He) took it like a champ - he took it and kept moving."
No news about the actual stunt being performed, but Richson did say that Claflin broke his hand ON the stunt actor, who did not sustain any serious injuries. It must have been a pretty serious hit.
The odds were ever in the stunt man's favor, but clearly not in the star's.
"Catching Fire" is the sequel to The Hunger Games, based on the second book in author Suzanne Collins' teen sci-fi trilogy. The film hits theaters November 22nd. Until then, feast your eyes on the latest trailer below...