'Salt' Director Inexplicably Wants To Remake 'Bloodsport'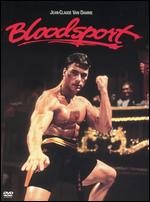 "Salt" director Philip Noyce has signed up to remake Jean-Claude Van Damme's action movie Bloodsport.
 
The 1988 original featured the Belgian martial arts star as a soldier who competes in a fighting tournament in Hong Kong.
 
No cast details are available for the new movie, but Screen Daily reports Noyce will set his version in Brazil.