Salma Hayek Shows Off Her Sexy Curves At The Venice Film Festival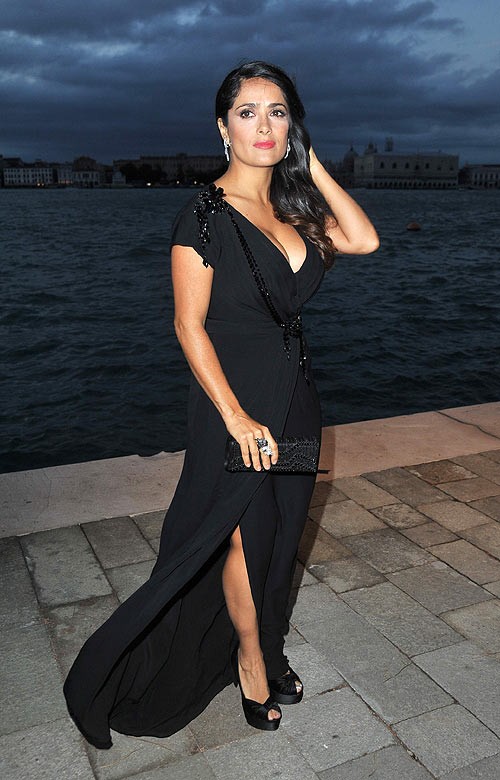 Salma Hayek showed off her sexy curves on Friday at the 69th Venice International Film Festival at the Hotel Cipriani in Venice.

The 45-year-old star was accompanied by her billionaire businessman husband Francois-Henri Pinault to the festival's 2012 Gucci Award for Women in Cinema event; where Salma presented the award to film editor Thelma Schoonmaker, a three-time Oscar winner and long-time collaborator of director Martin Scorsese.

Schoonmaker was recognized this year for her work editing Scorsese's Hugo.

The award included a $25,000 grant in the editor's name to New York University's film and television school.

Salma recently came under fire for some comments she made to the German Vogue magazine, saying that she has forgotten what it's like to be Mexican.

Her fans were angered by the comment, but she cleared things up and said the comments she made were lost in translation in the article.

"I have never denied my background or my culture," she said in a follow-up statement. "I have taught my child to embrace her Mexican heritage, to love my first language, Spanish, to learn about Mexican history, music, folk art, food, and even the Mexican candy I grew up with."

"I have always been an active part of my community. I have tried my whole life to represent my Mexican roots with honor and pride. It saddens me when my words are lost in translation and taken out of context to hurt the people of Mexico, whom I love."