Salma Hayek Looks Voluptuous In Venice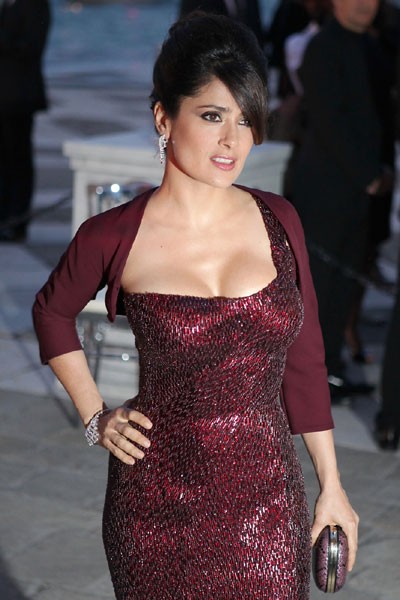 Salma Hayek attended the "Ill Mondo Vi Appartiene" dinner at the 54th International Art Biennale at Fondazione Cini yesterday. She sparkled in a dark red beaded gown.
The actress, 44, says she doesn't mind aging in Hollywood.  That's probably because she looks so good!
She explained, "They scared me. They told me, 'Forget it. At 30, it's over for you.' And it has not been the case. It feels great to age in Hollywood."
She stars in the upcoming animated film "Puss in Boots" opposite Antonio Banderas.