Salma Hayek: 'I'm Not A Skinny Girl'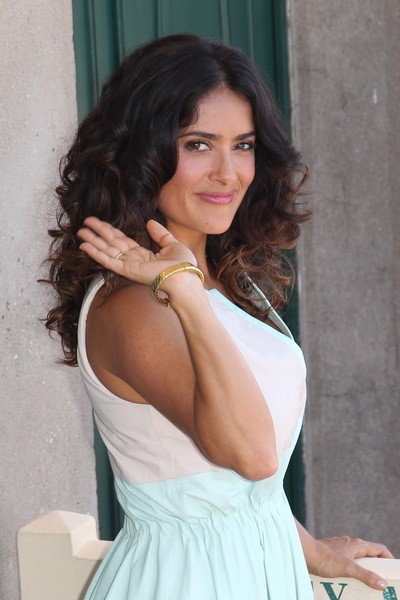 Salma Hayek keeps her weight in check by stepping on the scale daily and declining rich French food and fine wine when she hits her "alarm number".

The Mexican actress, who lives in France with her businessman husband Francois-Henri Pinault and their daughter, admits she often overindulges when it comes to her adopted country's cuisine - but she knows when she's gone too far.

She tells the new issue of More magazine, "I'm not a skinny girl. I push it. I'm at the limit of chubbiness at all times, but I'm happy at all times.

"Everybody has a weakness (and) mine is food. If you love food and you love red wine and they put you in France, you're in a good place and you're in a bad place at the same time. You have to weigh yourself every day, and you have to have an alarm number. When you get to that number, you have to start putting it in reverse."

And she insists love helps to keep her in shape too: "I think if I was not in love, I would probably let myself go faster. Love gives me the vanity to continue. I'm not necessarily vain, but when I gained 50-something pounds in the pregnancy, it did something to me. Since then, at least I make an effort."