Salma Hayek Calls Attention To Kidnapped Nigerian Girls On Cannes Red Carpet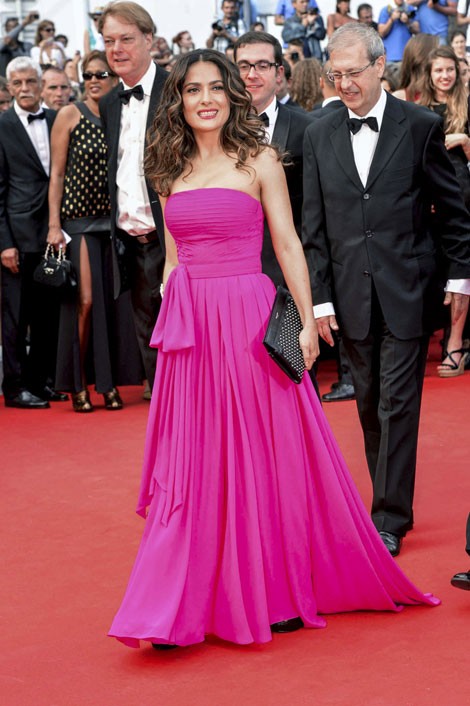 Salma Hayek is the latest celebrity to publicly call for the return of the Nigerian schoolgirls kidnapped by Islamist militants by holding up a sign at the Cannes Film Festival.
Members of the Boko Haram extremist group took the girls from a school in northern Nigeria in April. Their plight has resulted in a campaign called #BringBackOurGirls.
A slew of famous women have backed the campaign, including First Lady Michelle Obama, former secretary of state Hillary Clinton, and actresses Anne Hathaway and Angelina Jolie.
 
While attending the "Saint-Laurent" premiere on Saturday, Hayek held up a sign with the campaign's phrase. Last week, Russian model Irina Shayk posted a topless selfie on Facebook holding a similar sign.