Salma Hayek Busts Out Of A Brown Leather Jacket - Hot Or Not?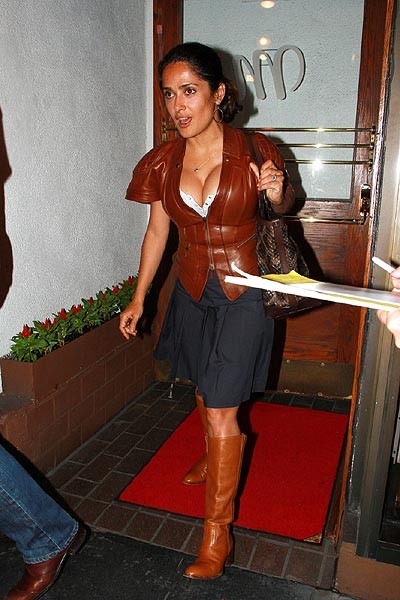 Salma Hayek was bursting out of her brown leather jacket at Madeo restaurant in Los Angeles on Monday. She wore matching leather boots and a blue skirt. How she manages to keep herself reigned in without popping out amazes us.

The actress was recently named the fifth sexiest mom in Hollywood, following Halle Berry, Monica Bellucci, Kate Beckinsale and Jessica Alba.

The 43 year old also appeared on Starpulse's list of "Hot Female Celebrities Over 40."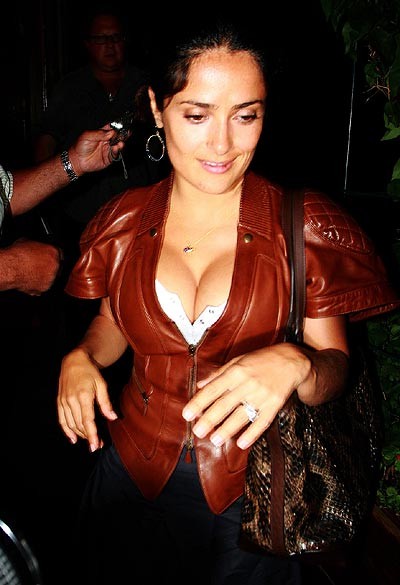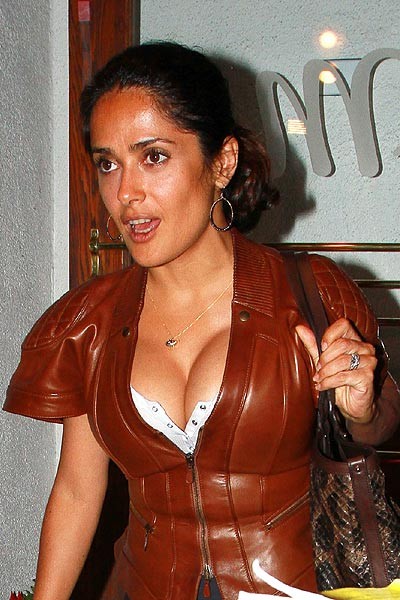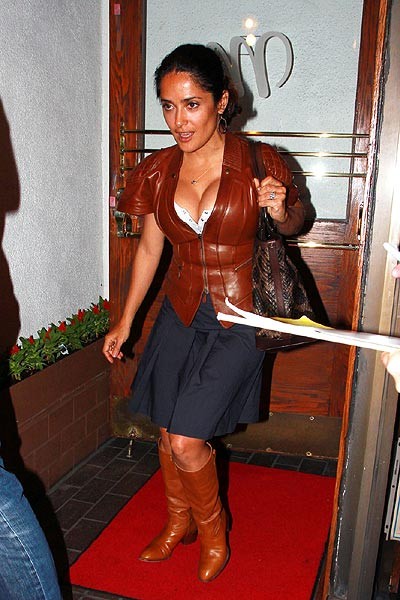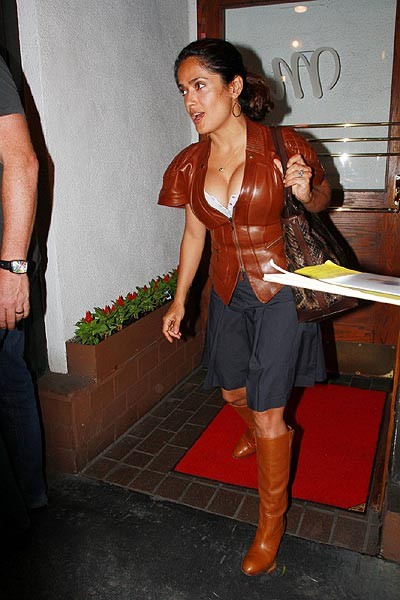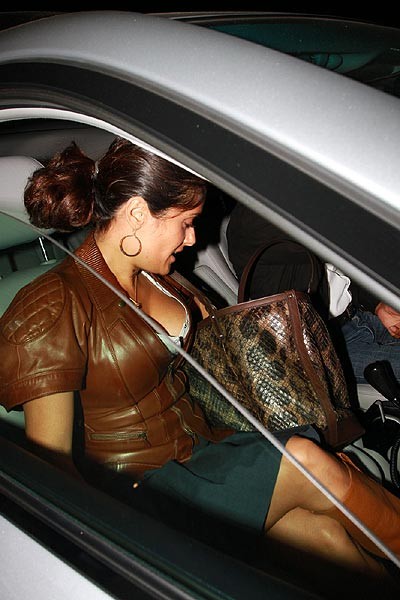 More: Celeb Photo Features | Fashion Photo Features
Click for more great Salma Hayek pictures: