SallyAnn Salsano: A Conversation With One Of Reality TV's Biggest Producers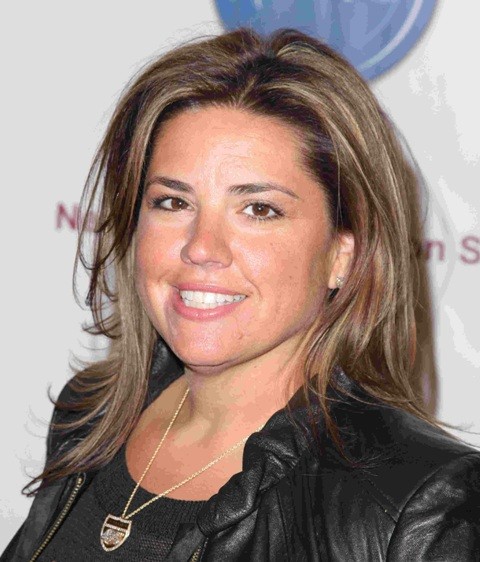 Women who want to be in Hollywood, take note: you should be looking toward SallyAnn Salsano. As the founder and President of 495 Productions, she's the producer behind a number of shows you've definitely heard of, including MTV's Jersey Shore and its spinoff Snooki & JWOWW, Spike's Tattoo Nightmares, FOX's new talker The Real, and SyFy's upcoming superfan series Fangasm. As you can imagine, it takes a different kind of person to be able to oversee multiple shows over different networks simultaneously!
Yet somehow, SallyAnn took time out of her very busy schedule recently to chat with BFTV about what it takes to do her job, and her thoughts on gender in the entertainment industry.
For her, being a producer is not a simple executive job. "My day-to-day is, I'm almost fairly bipolar," she quipped. "I'd say I'm all over the place. I'm watching casting reels, watching editing cuts, talking to networks and producing shows live on set six days a week, if not seven. It's crazy."
It's even crazier considering the size of her workload. Given how many shows 495 Productions has put on the air since the company's launch in 2006, asking her to choose a favorite program or two is like asking a parent to pick their favorite child. "There's something about everything that we do that I love," she told us.
"We just finished a daytime talk show that I love called The Real on FOX. We have Friendzone coming back [on MTV], and I love that show. Snooki & JWOWW and Jersey Shore, I love those shows. We do Tattoo Nightmares, which is on right now on Spike, and I love that. What I love doing is all different kinds of programming."
Possibly because she just loves television in general. "My hobby is actually watching TV," she continued, "and I watch all different kinds of shows. A lot of people have their niche, [but] I like to make programs for all kinds of people. I have four different TiVos in my house." That certainly puts the casual fan to shame.
That's not all she has going for her. SallyAnn marries her passion with savvy for the business part of the medium. She's not just aware of the commercial success of each of her shows, but she also takes into account feedback from the viewing audience and production factors.
"I like to hear what the people think, because quite frankly, you need the people to watch," she said, telling us that other questions she asks herself include "Is it fun making it? How did it go? Did the cast have a good time? I think there are so many different levels to what makes a good show. I think some of the best made shows in TV history have been some of TV's greatest failures."
Her climb to the top began with internships in New York City, and she can still tell you exactly the moment when she knew she'd found her calling. It's not a story anyone would forget. "I was an intern at The Sally Jessy Raphael Show," she said, "and one night there were a bunch of guests that got lost. Guests that may or may not have been prostitutes. And we went out and looked for them, and I actually found them and came back, and I sat there through the night with them. When I saw a show that probably would not have happened if me and other interns had not been out looking for them, I think at that point I got bitten by the bug."
It's commonly stated that being a woman in Hollywood can be difficult, so we asked SallyAnn how much of a role gender has played over the course of her career. "I've never focused on it," she told us. "I've always focused on doing a great job and making a great show. I've worked with a lot of really strong, great women, as well as great men."
There's one other common perception that SallyAnn helped us to break: that reality television is easy to make. It might look easy, and it's often derided as such, but she knows first-hand how many people still have to be there for it to happen, and how hard those people have to work to get a show on the air. "When you're running a reality TV company especially, you spend so much time on the road that your staff becomes like your family. And I think a lot of people don't realize what goes into making reality TV," she reflected.
"When you're the person that's making it with your own hands, you give up a lot of your personal life and personal time to document someone else's. Every holiday that you've seen on TV, that's hundreds of people who are not with their own families. There's a lot that goes into making these shows. When you're doing a show that's not scripted, you have to be almost ready for anything."
So why do the job? Why work six, sometimes seven days a week and be willing to give up the holidays that most of us cherish? Why put in so many hours and juggle so many projects? For SallyAnn, it all comes back to loving what she does, so much so that she can't see doing anything else. "When you're making TV or any job for a living, you can pay anyone any amount of money, [but] you can't pay someone to care," she told us. "I love this stuff and I care about it so much. I feel lucky. I feel blessed." If only we had another dozen people like her.
(c)2013 Brittany Frederick. Appears at Starpulse with permission. All rights reserved. No reproduction permitted. Visit my official website and follow me on Twitter at @tvbrittanyf.