Sally Field Massacres Julia Roberts In 'Curse-Off'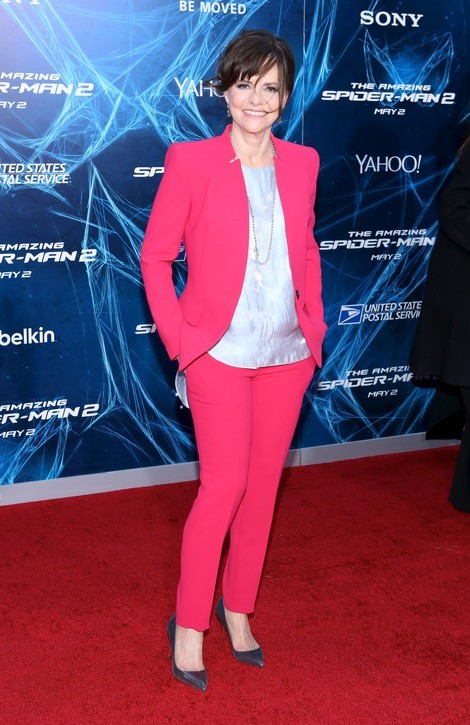 Julia Roberts never stood a chance when she faced off against Sally Field in a competition to see who could come up with the most curses.
The two actresses were guests on Jimmy Kimmel Live to promote their films – Roberts is in The Normal Heart and Field is in The Amazing Spider-Man 2. But Kimmel had the idea to also test how foul their mouths were.
Kimmel introduced the game, saying, "We are honored to have both Sally Field and Julia Roberts on the show tonight - and it's also an opportunity to find out which of these incredibly talented women has the foulest mouth. Cover your ears, America, because it's time for our first-ever Celebrity Curse-Off!
"The rules are very simple: each of our contestants will have five seconds to come up with a curse. No repeats allowed and whoever can't come up with a word will lose this competition."
Sally brought out the big curses almost immediately, causing Julia to gasp audibly several times and throw her off her train of thought. Julia even had to resort to curses that aren't censored on TV any more, such as "son of a bitch."
When it was all said and done, Sally beat Julia to smithereens with her repertoire of curses – including one from her son that she didn't understand. Check out the video above.