Sales Of Kim Kardashian's Sex Tape Skyrocket Since Pregnancy Announcement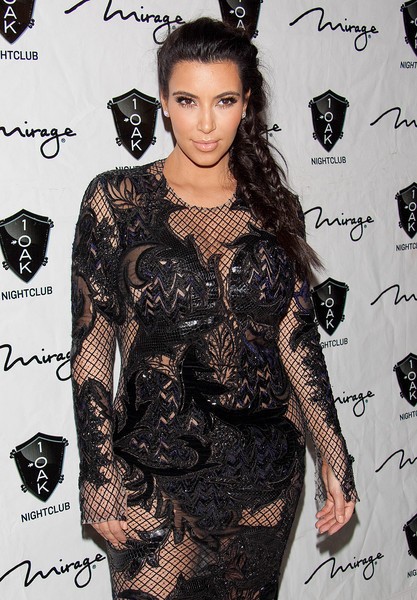 Kim Kardashian's pregnancy announcement has had a huge effect on her career -- sales of her sex tape have increased since the baby news was confirmed on Sunday.

According to TMZ.com, the Keeping Up With the Kardashians star's very graphic bedroom tape with former boyfriend Ray J has increased in sales by 80%.

"Kim K. Superstar", which is owned by Vivid Entertainment, has actually increased gradually since she started dating rapper Kanye West, according to the adult film firm.

The last time the video had such a bump in sales was when she married NBA basketball player Kris Humphries, to whom she's still legally married.

Last fall news broke that Kanye has a couple of sex tapes of his own, and that one even features a Kim Kardashian look-alike!

Kanye's been fighting the distribution of those tapes though, so don't expect to see it anytime soon.

The rapper announced his future fatherhood during a concert Sunday night: "Stop the music and make noise for my baby mama," he said; while pointing at Kim in the crowd.


Watch three old ladies watch the Kim K sex tape on their computer -- it's hilarious!