Sagittarius Celebrities: Happy Birthday To A-List Archers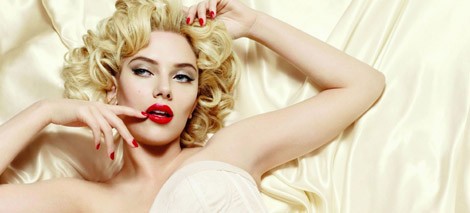 Sagittarius Celebrities are numerous, and as November 22nd marks the beginning of the Sun in Sagittarius now is the perfect time to spotlight some of the most famous—and stereotypical—Sag A-Listers. Whether you are a Sagittarius looking for more information on your Sun Sign, or you merely want to know more about the driving force behind your favorite Celebrities, here is nearly a month's worth of famous Sagittarius Celebrities. Interested in wooing a Sagittarius? Click here to read about first date ideas for Sag and other Signs.
Sagittarians, symbolized by the Archer and Centaur, are born between November 22nd and December 21st according to most modern Astrologers. They are the epitome of "marching to the beat of their own drum," with an innate rebelliousness and fierce independence which makes them utterly incapable of entirely compromising their personalities. That inner star power makes Sag Celebrities seem formidable, interesting and complex. Many Archer A-Listers follow philanthropic causes and Sagittarians naturally appreciate the arts, self-expression and freedom--a powerful combination, to be sure. With quick wits, sharp tongues, and a no-apologies policy for being themselves, it's no wonder that this list is full of A-List Sagittarians!
November 22nd: Scarlett Johansson (1984) certainly has the fiery personality of the Fire Sign Sagittarius, plus the quick-wit and smoldering looks which make female Archers unforgettable. Whether she plays a sensual siren or a confident heroine, Johansson is a perfect example of passionate, intense Sag at their best.
November 23rd: Miley Cyrus (1992), who turns 18 this month, never seems to hesitate to shrug-off society's expectations for how a young, famous Sagittarius should conduct herself. Barely an adult, Cyrus has already challenged expectations and flaunted her free spirit in the face of fans and naysayers alike.
November 24th: Katherine Heigl (1978), who rose to fame on "Grey's Anatomy," has sparked a career as an It-Girl for romantic comedies. Her quick sense of humor and sharp tongue, two stereotypical Sagittarius hallmarks, make her an idea candidate for a witty, capable leading lady.
November 25th: Christina Applegate (1971), who first rose to popularity with "Married with Children," has become a leading lady in her own right. She is both a talented actress and a breast cancer advocate, using her fame to promote awareness in true Sagittarian philanthropic ways.
November 26th:  Tina Turner (1939) is renowned for her captivating stage presence, bold sense of style and unguarded tongue—and that's not even including her amazing voice. As one of the Sagittarians on this list who has enjoyed the longest time in the spotlight, Turner is a great example of the legacy a passionate, untamed Archer can leave behind.
November 27th:  Jaleel White (1976) originally landed a temporary role on the hit TV show "Family Matters," but his stellar performance led to character Steve Urkel stealing the show and becoming arguably the most famous "geek" in TV history. Talk about breaking boundaries and blazing a trail!
November 28th:  Jon Stewart (1962) delivers an often brutally blunt version of the news, and an unguarded tongue is one of the most beloved—and hated—of Sagittarius traits; fitting, especially for someone bold and brave enough to deliver the news.
November 29th: Howie Mandel (1955) uses his Sagittarian wit as a comedian, and he doesn't hesitate to use a sharp tongue and clever insight to deliver brutally accurate and hilarious digs at fellow celebrities--all without apology.
November 30th: Ben Stiller (1965) is yet another prime example of an A-List Sagittarius celebrity who is unforgettable, uncompromising and trend-setting. His ability to work in a variety of genres speaks highly for the versatility of Archer actors everywhere.
December 1st: Bette Midler (1945) is an unforgettable singer, actress and Sagittarius. She has constantly challenged definitions of "beauty" in Hollywood, and her quick wit, humor and fiery spark makes her an unforgettable A-List Archer.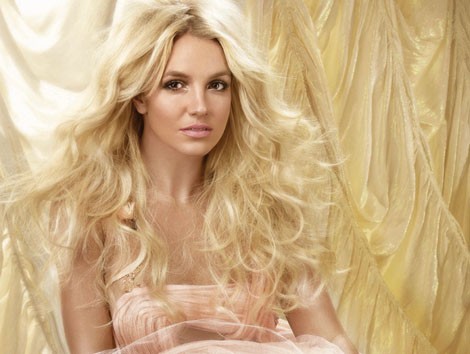 December 2nd: Britney Spears (1981) has refined herself, her music, and the rules of being a hit musician and pop star since her break-out CD in the late 90s. She constantly challenges those "rules," lives by her own set of guidelines, and flaunts her star-power and ability to blaze new trails.
December 3rd: Ozzy Osbourne (1948) and his antics are legendary, as is his powerful and trendsetting heavy metal music. He is obviously an Archer unwilling to obey society's rules and standards, doing whatever he pleases and succeeding in spite of—or because of—that fierce independence.
December 4th: Tyra Banks (1973) is still refining the notion of "beauty" in America with her hit TV show, "America's Next Top Model," and her talk show. That disruption of labels and stereotypes is keenly fitting with a Sagittarius A-Lister, as are her bold fashion statements and ability to break the model "mold."
December 5th: John Rzeznik (1965) and his creative genius has fueled the Goo Goo Dolls into legendary status, with nine studio albums under their belts. His lyrics are thought provoking, insightful and catchy, even if Rzeznik himself seems to stay out of the tabloids for the outrageous, rebellious antics which keep most of these Sagittarius A-Listers in the spotlight!
December 6th:  This day is empty due to the overwhelming lack of Sagittarius Celebrities born on this date, at least those still living and making headlines. More room for an up-and-coming A-Lister!
December 7th: Dominic Howard (1977) is the drummer for Muse, an English rock band highly promoted by Stephanie Meyer and "Twilight" fans, despite their success prior to the hit book/movie franchise. Muse is a prime example of a modern band challenging the genres and stereotypes of music; a great place for a Sagittarius musician.
December 8th: Teri Hatcher (1964) currently plays Susan on ABC's "Desperate Housewives," a role which resurrected her acting career after a lengthy pause following the finale of "Lois & Clark: The New Adventures of Superman." She won a Golden Globe Award for Best Actress in 2005, and her strong fan-base knows her as a memorable, passionate Sagittarian A-Lister on-screen and off.
December 9th: Felicity Huffman (1962) shares "Desperate Housewives" fame with Hatcher, playing opposite her as Lynette Scavo, a role full of biting wit, sarcastic humor and genre-defying antics. Her fiery presence on the show won her an Emmy Award in 2006.
December 10th: Raven-Symone (1985) uses her independent, creative Sagittarius nature to fuel her career as an actress, singer, comedian and model. She was the spunky, loud young Olivia on "The Cosby Show" in the 90s, and the Disney Channel harnessed that star power to propel "That's So Raven," the longest-running Disney series to date!
December 11th: Mos Def (1973), born Dante Terrell Smith, is using his Sagittarius finesse and fiery personality to merge acting and musical talents, becoming one of the only rappers to have critic's approval for acting work. His advocacy after Hurricane Katrina in 2005 was fitting for the Archer philanthropic stereotype, which will hopefully continue with his increasing success.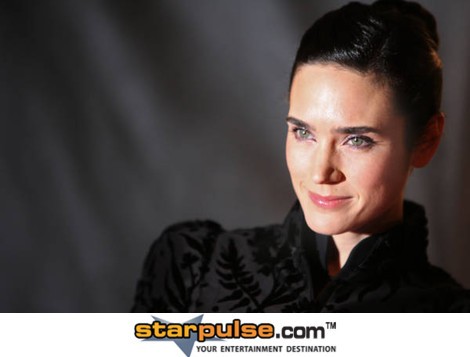 December 12th: Jennifer Connelly (1970) has enjoyed almost three decades as a famous actress, never more so than in the last ten of those years. From her 1984 performance in "Labyrinth" up to her role in the romantic comedy "He's Just Not That Into You," Connelly has used her beauty, finesse and quick wit to set the screen on fire.
December 13th: Taylor Swift (1989) is gradually evolving from the shy girl who let Kanye West walk all over her at the MTV Video Music Awards in 2009 to a truly unbridled country music and fashion starlet. Her powerful voice and strong live performances hint at a flash of rule-breaking, trend-setting behavior in the future for this A-List Sagittarius.
December 14th: Vanessa Hudgens (1988) starlet to raise beyond her break-out role, namely the "High School Musical" series, to become an A-List It-Girl for fashion, acting and even music. Scandal nearly tarnished her Disney Channel reputation, when nude self-portraits surfaced in 2007 and 2009; a flashy way to break-out of a confining, good-girl Disney persona.
December 15th: Adam Brody (1979) has an impressive list of hit TV show appearances, such as "Gilmore Girls" and "The O.C.," in addition to several blockbuster films. He defies the standard of "sexy" by rocky his geeky appeal, even making Teen People's "25 Sexiest Stars under 25" list.
December 16th: This day is empty due to the overwhelming lack of Sagittarius Celebrities born on this date, at least those still living and making headlines. More room for an up-and-coming A-Lister!
December 17th: Milla Jovovich (1975) harnesses that inner Sagittarius intensity to deliver a memorable, impressive performance on-screen in action roles, but her talent extends well beyond the flashes and gunfire. Few can question her ability to challenge stereotypes, blaze trails and define herself despite living in the spotlight!
December 18th: Brad Pitt (1963) shares this Sagittarius birthday with Christina Aguilera (1980), Katie Holmes (1978), and Steven Spielberg (1946), making it a mega A-List birthday! With one of the most star-studded listings of Archer Actors, Musicians and Directors, it's no wonder that each of these famous Sagittarians has challenged—and defined—the status quo in some way or another. Only Holmes seems to have rebelled against the rebellious Sag nature, falling into hubby Tom Cruise's famous shadow.
December 19th: Criss Angel (1967) uses the intense, captivating Sagittarius quality and fiery showmanship to fuel his career as a magician and performer, working to redefine the world of magic for the modern era in an uncompromising—and sexy—way.
December 20th: JoJo (1990) is a singer, dancer and actress, and is one of the youngest Sagittarians on this list, along with Miley Cyrus. The pair of them defines a new generation of A-List Archer celebrities who are even more uncompromising and unthreatened by genres than older, more famous Sagittarians.
December 21st: Kiefer Sutherland (1966) has the last Sagittarius date for his birthday, but the bold, untamable nature of the Archer is just as strong in this A-List Celebrity as in the others. His role as Jack Bauer on "24" is a perfect example of rebellious, trail-blazing Sagittarius at their best; Sutherland's ability to harness that inner star power makes him a perfect example to close the list!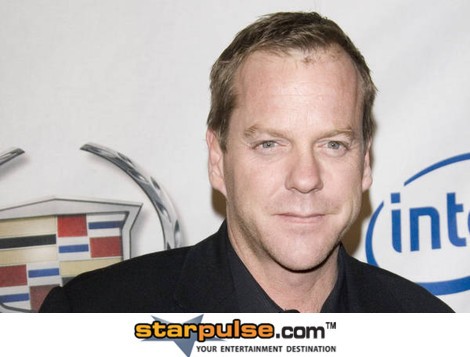 Are you a Sagittarius? Leave us a comment with your birthday below! Keep watch here on Starpulse for the upcoming articles on Capricorn Celebrities and Aquarius Celebrities!