Sacha Baron Cohen Plays Hilarious Prank On BAFTA Brittania Awards Audience - See It!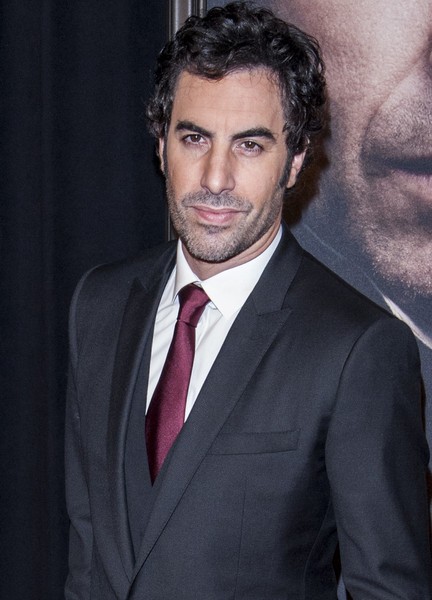 Sacha Baron Cohen pranked guests at this year's British Academy of Film and Television Arts' (BAFTA) Britannia Awards in Los Angeles on Saturday by making them think he killed a woman in a wheelchair.

The comedian was honored with the Charlie Chaplin Brittania Award For Excellence in Comedy during the ceremony, and actress Salma Hayek presented the award with an elderly woman in a wheelchair. Hayek introduced the woman as 89-year-old Grace Collington, the "oldest surviving actor to have worked with Charlie Chaplin in a silent movie."

Cohen stepped up to collect his award, and while Collington was handing him "Charlie Chaplin's cane" the comedian did his best impression of the film legend. Then he leaned on the cane, it snapped and he ended up pushing her wheelchair off the stage and she fell face down to the floor.

The audience, having no clue it was a joke, gasped; and Cohen began his acceptance speech while the woman lay motionless on the floor.

"Grace Collington is the oldest - sorry, was the oldest... I dedicate my award to her," he said as her body was carried out of the ballroom at the Beverly Hilton Hotel. "It's obviously a tragedy, but on the bright side what a great way to go. She'll probably make the Oscars In Memoriam section... Anyway, tonight is not about her. It's about me."

Show host Rob Brydon had to tell guests that the woman was in on it and she's fine.

George Clooney was also at the ceremony and was awarded the Stanley Kubrick Britannia Award for Excellence in Film.