Sacha Baron Cohen Opens Up About His Deportation Fears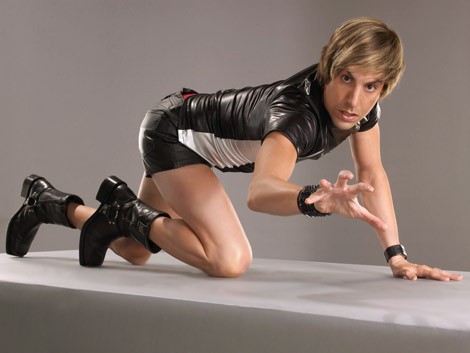 British actor Sacha Baron Cohen is careful about where he agrees to film in the U.S. amid fears of deportation because of outstanding arrest warrants.

The comedian, who is based in Los Angeles with his wife Isla Fisher and their two daughters, reveals his stay in the country is precarious as police in Arizona and Kansas are reportedly still enthusiastic to arrest him for previous movie stunts.

He tells Britain's Sunday Express newspaper, "There are towns in certain states that I can't shoot in. If I get arrested my visa could be taken away."

Opening up about a narrow escape while filming a bondage scene for outrageous comedy Bruno in a hotel room, Cohen explains: "The manager called the police and we knew we had about five minutes before the police turned up and I would be arrested."

"My English bodyguard yelled 'Everyone out', as we had an escape car waiting 14 stories down. So we get to a window and there's an old rickety fire escape. We run down it and get to the second floor, and it doesn't reach down to the floor."

"So I jumped wearing these high heels while attached to my friend, broke my heel and got into the car and we left the state."