Sacha Baron Cohen Had To Re-Write 'The Dictator' When Real-Life Dictators Died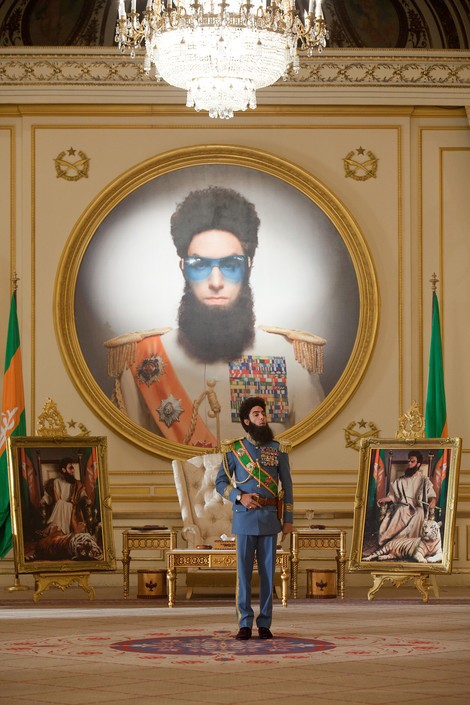 Sacha Baron Cohen had to repeatedly re-write the script for his hit movie The Dictator when the targets of his jokes died. 
The British funnyman plays an Arabic despot inspired by former Iraqi leader Saddam Hussein in the hit comedy, but working on the film was a painstaking task as events around the world regularly conspired against him. 
He had penned a hoard of gags about Libyan tyrant Muammar Gaddafi, al-Qaeda boss Osama bin Laden, and North Korean leader Kim Jong-il but was forced to adapt the script several times when all three men died last year. 
Cohen tells British GQ magazine, "It was bizarre. All these characters in the film started getting killed. Like, 'There go all the Gaddafi jokes.' We had a lot about Osama bin Laden being alive. SEAL Team Six took out one of our major jokes. Then Kim Jong-il died... We thought, 'What is going on?'." 
Gaddafi was shot by rebels in Libya in October, bin Laden was gunned down by U.S. Navy SEALs at his Pakistani bolthole in May, and Jong-il died from a heart attack in December.