RZA Threatens To Sue The Game
Wu-Tang Clan rapper RZA has threatened legal action against The Game in a dispute over a song.

Lawyers representing RZA - real name Robert Diggs - have sent a cease-and-desist letter to the star over a track called Heartbreaker, which RZA produced for The Game's R.E.D album.
The pair was unable to gain permission to use a sample featured in the song and it was removed from the record, although The Game is said to have included it on his Purp & Patron mix tape - which has apparently angered RZA.

The Game tells Hiphopdx.com, "I think RZA (is) tryin' to sue about (Heartbreaker) or somethin'. That's f**kin' crazy. Like, I don't even know how RZA sues The Game. He came to the studio and brought the track to me. He's like, 'Yo Game, this is for you. You can have that.' Those are his words... So I threw it out (on a mixtape). The next thing I know RZA is suing The Game. That s**t's crazy. I didn't even know Wu-Tang sued..."

However, The Game insists he is not angry with RZA, adding: "I still got nothin' but respect for RZA (and) the whole Wu, and all of that. I'm good. I'm good friends with Ghostface (Killah) and (Raekwon) and Method (Man). Those are my dudes. I would never speak down on RZA or any of those dudes for that matter - not that any of those dudes (have anything) to do with this conversation... But with the Wu, you gotta speak to a pack. It's all love."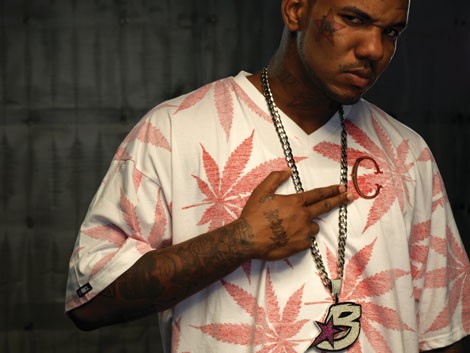 Click Here For More The Game Pictures